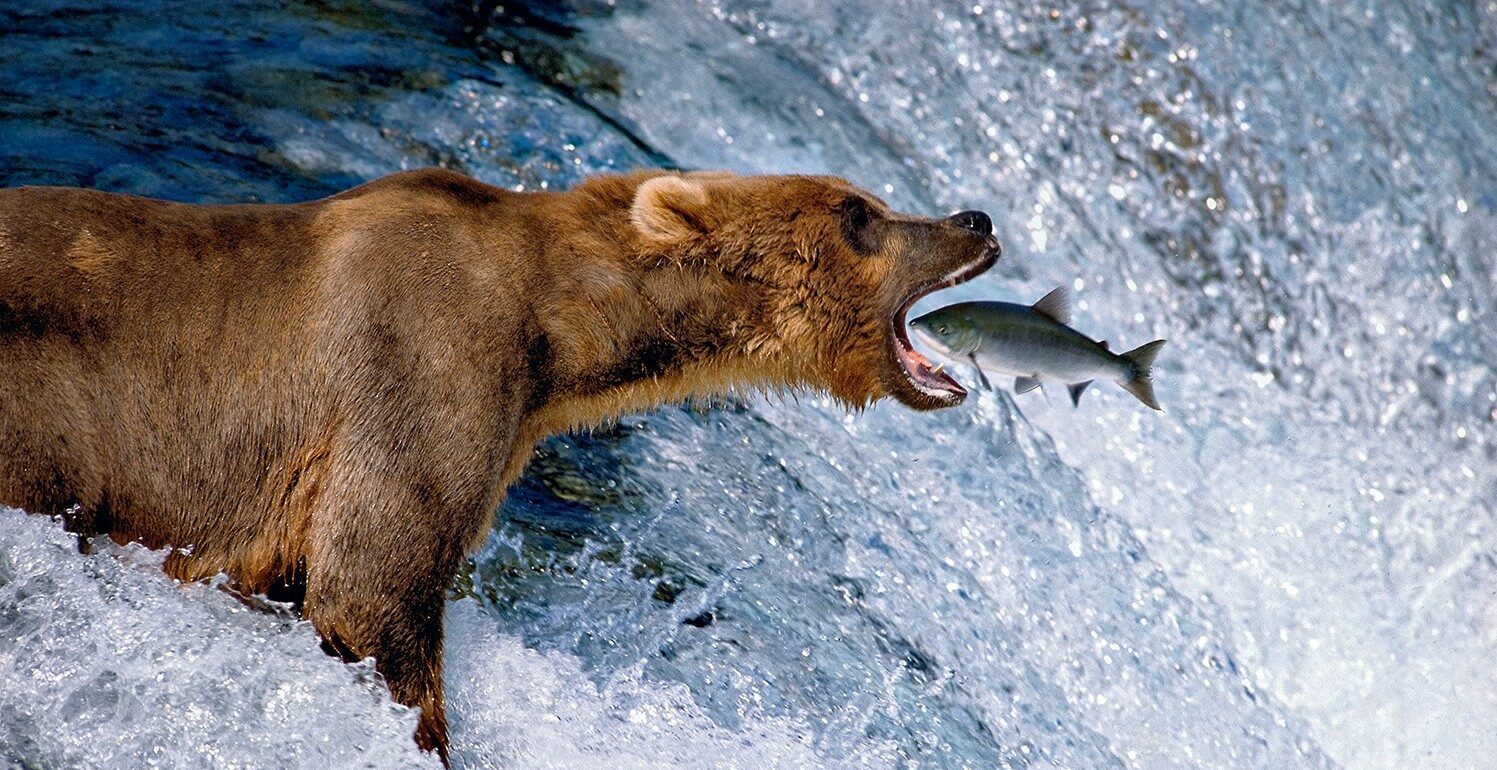 Artist Spotlight: Thomas D. Mangelsen & Kent Ullberg – Artists & Conservationists
Join us for a fascinating evening of art that matters to the planet.

Chief Curator Melissa G. Post will moderate this intimate Zoom presentation with two of the world's most celebrated wildlife conservation artists, photographer Thomas D. Mangelsen and sculptor Kent Ullberg. Mangelsen and Ullberg will share their art, artistic evolution, and insights into the field of wildlife conservation; reveal Roger Tory Peterson's indelible influence on their lives; and take your questions.

Only 100 Zoom links available.

We look forward to welcoming you for this extraordinary evening.

Informing, illuminating, and inspiring. Roger Tory Peterson Institute. Art that Matters to the Planet.

Join the conversation with two of the world's greatest living artists-conservationists: Thomas D. Mangelsen & Kent Ullberg.

Photo: Thomas D. Mangelsen in Alaska 2016/Sue Cedarholm
Thomas D. Mangelsen has taken some of the most recognized wildlife photos that exist today, including the award-winning Catch of the Day (1988) shown at the top of this page. For over 45 years, Mangelsen has been traveling around the world photographing landscapes and organisms. He uses the natural light and knowledge of atmospheric conditions to photograph animals in their natural settings. No staged shots. No animal farms. To get the amazing iconic images in the current exhibition, he waited for untold hours for each shot. Each project and image is rooted in Thomas D. Mangelsen's deep conservation ethic. Mangelsen has founded several organizations devoted to conservation and has served in conservation organizations ranging from the local level to the international level, include The Jane Goodall Institute.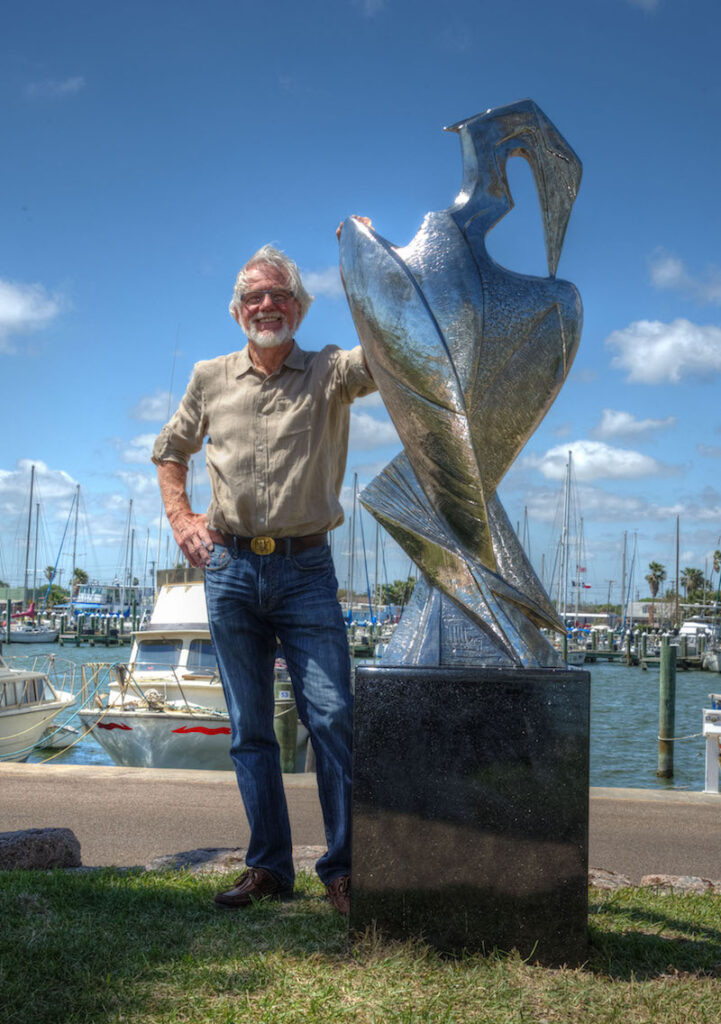 Photo: Kent Ullberg at the installation of Preening Heron in front of the Rockport Marina, March 20, 2017/Pamela Fulcher
Kent Ullberg is a native of Sweden and one of the world's foremost wildlife sculptors. Best known for his monumental works executed for museums and municipalities across the globe, his Fort Lauderdale, FL, and Omaha, NE installations are the largest bronze wildlife compositions ever done, spanning several city blocks. Both earned him the coveted Henry Hering Medal Award from the National Sculpture Society. His most recent monumental installation is "Snow-Mastodon," a life-size bronze Mastodon placed outside the Denver Museum of Nature and Science.
"No one during the latter half of this century has celebrated the animal form with greater enthusiasm and virtuosity. Very simply, Kent's public monuments have come close to symbolize an age of environmental awareness that is a stepping stone to the next millennium."
–––––– Roger Tory Peterson