Twas the week before Christmas and everyone knew
That Santa was coming, yet more shopping to do.
They asked "where can we go to see Santa AND shop?"
"Decorate Gingerbird cookies with frosting on top?"
All at once, clear and loud, came a voice from the sky…
"Ho, Ho, Ho," said the voice. "Visit RTPI"
Step into a holiday wonderland with two Christmas trees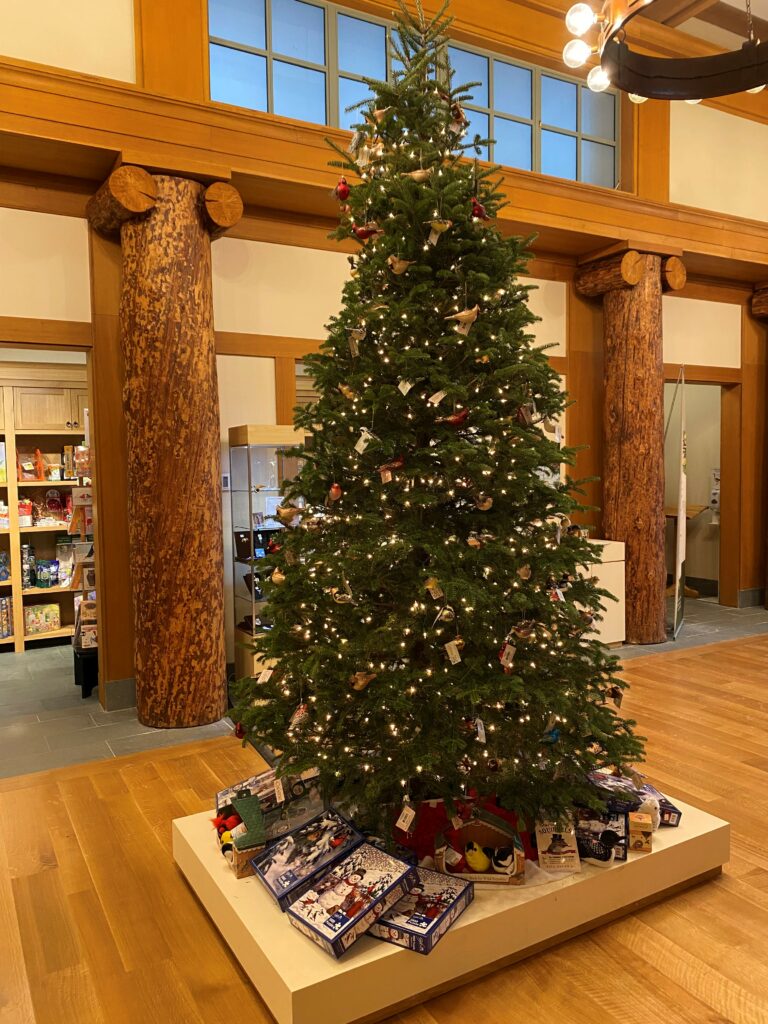 and festive decorations throughout.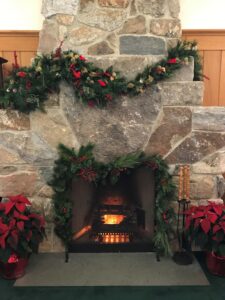 The entire family will enjoy ginger bird cookie decorating, hot chocolate and cider, a visit from Santa Claus, and four area choirs singing holiday songs. Just $5 per person and includes admission to the entire museum. This event is free for museum members.
Schedule for December 17
10:00 – 11:00 a.m. – Santa Claus Visits
11:00 – 11:30 a.m. – Frewsburg Central High School Choir
11:30 a.m. – 12:00 p.m. – Story time with local authors Shannon Buttafarro and Bruce Moore. They will be reading their book How Does Santa Get In?
12:00 – 12:30 p.m. – Jamestown High School Madrigal Singers
1:00 – 1:30 p.m. – Jamestown Harmony Production Company
2:00 – 2:30 p.m. – Maple Grove Choir
10:00 a.m. to 2:00 p.m. – Ginger Bird Cookie Decorating in Roger's Art Studio
10:00 a.m. to 2:00 p.m. – Hot Chocolate, Mulled Cider, and Cookies Available
And as always, the Snowy Owl Museum Store is loaded with gifts for you and your family.
Visit RTPI this holiday season.
RTPI's holiday decorations come from Lakeview Gardens, Jamestown's trusted, high-quality florist.