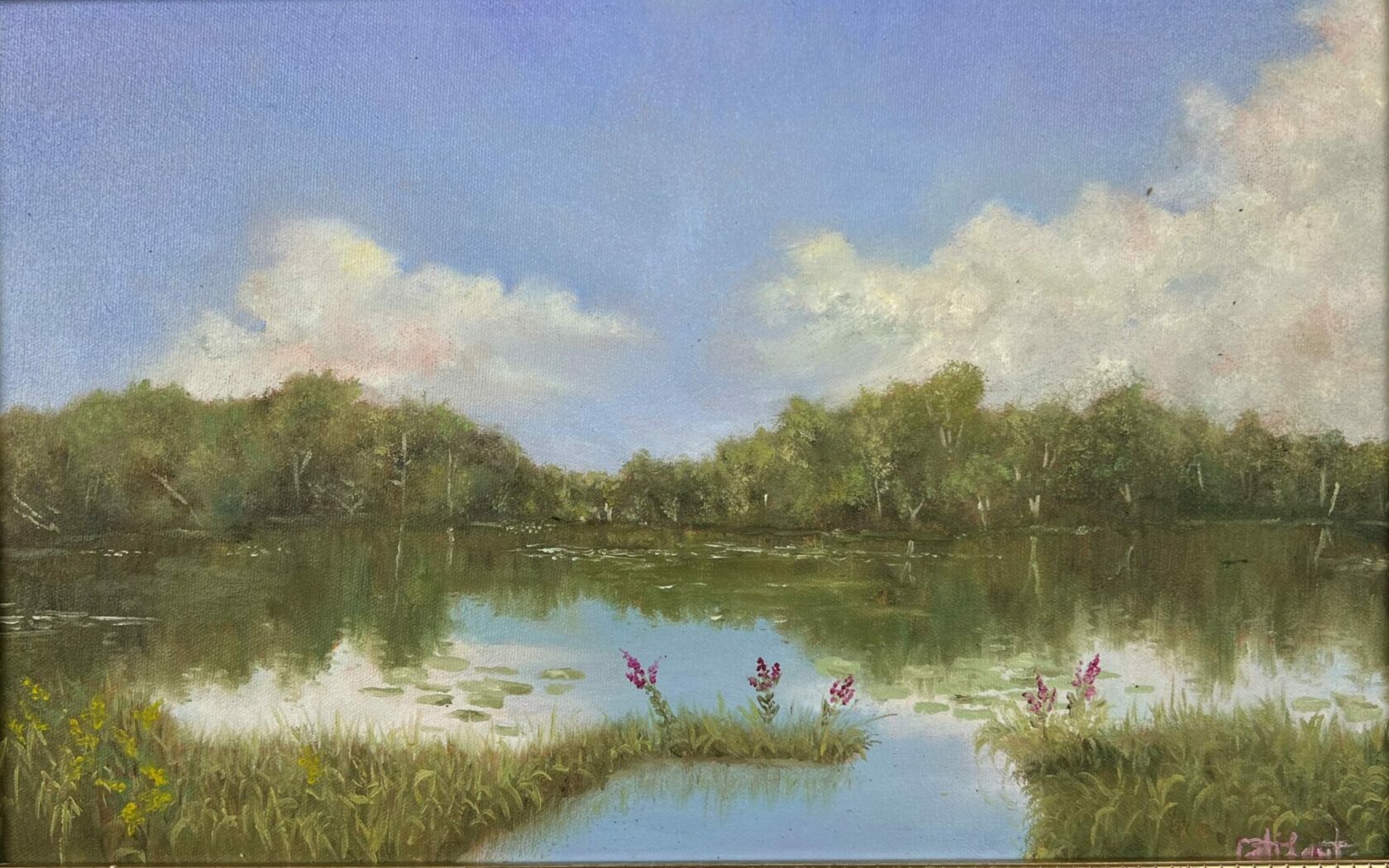 The Roger Tory Peterson Institute in Jamestown, New York is a living embodiment of the Peterson Field Guide. It is a gateway to the natural area wonders that inspired Roger Tory Peterson to his career as one of the world's premier artist-naturalists and international ambassadors for the protection of nature. With a 27-acre nature preserve of wildflower gardens, pollinator meadows, and mature stands of hemlock trees, the Peterson Preserve is a sanctuary for visitors. To celebrate this and other natural areas in Chautauqua County, RTPI is thrilled to announce our second annual Plein Air Festival.
The Roger Tory Peterson Institute Plein Air Festival is a two-day, open enrollment, plein air painting event in Chautauqua County, New York on Thursday, September 14 and Friday, September 15, 2023. Artists will have the opportunity to discover the beautiful natural scenery of Western New York which inspired a young Roger Tory Peterson. Artists may paint at a variety of locations within the area, with suggested locations provided two weeks prior to the festival. Locations will include the Roger Tory Peterson Institute nature preserve, the Chautauqua Watershed Conservancy, Audubon Community Nature Center, the downtown Jamestown Riverwalk, and Johnson Estate Winery.
Following two days of painting, artists are invited to display their completed works at the "Wet Paint" sale on Saturday September 16. All paintings submitted to the show will be entered into a judged plein air painting competition, with awards given out during the closing reception on Saturday, September 16 from 5-7pm. All art work submitted to the show will also be considered for an exhibition of plein air paintings at RTPI, to be held in the Fall of 2023 through Spring of 2024.
Locations: Roger Tory Peterson Institute (host), Chautauqua Watershed Conservancy, Jamestown Riverwalk, Audubon Community Nature Center, Johnson Estate Winery
Registration fee is $65 and is limited to the first 40 artists. RTPI members receive a 10% discount on registration.
Schedule for the event is as follows:
Wednesday 9/13:                        Artist check-in at RTPI between 12-4pm
Thursday 9/14 – Fri. 9/15:         Painting days
Friday 9/15:                                All work must be turned in to RTPI with paperwork by 4pm
Saturday 9/16: 10am – 12pm: Preview of art show for sponsors & judging
12pm – 5pm:                             Public "Wet Paint" Art Show
5pm – 7pm:                               Closing reception & awards ceremony
Information for artists:
Registration is limited to the first 40 artists.
Registered artists will check-in at RTPI the afternoon of Wednesday, September 13, 2023 between 12pm and 4pm (or if needed, between 10am and 4pm Wednesday, or Thursday) to have their canvas or paper stamped prior to beginning work to be eligible for entry in the Saturday show and sale.
Paintings must be two-dimensional medium including oils, acrylics, watercolor, gouache, ink, mixed media, and pastels.
All paintings must be done "En plein air" outside, in natural lighting during the time frame of the event.
Artists may stamp an unlimited number of canvases but will submit only one piece for the Wet Paint Show & Sale.
Canvases must be free of images prior to stamping, though a solid base coat of paint is allowed.
All work is to be wired for hanging and framed with an open back to facilitate viewing of the festival stamp on the back. No unframed gallery wraps will be accepted.
All work must be turned in with paperwork by 4pm Friday, September 15, 2023.
30% commission on all artwork sold during the Plein Air Festival will be retained by RTPI, with all event sales handled by RTPI.
All proceeds from the registration and art sale will go towards fulfilling the mission of RTPI in the community.
Payment to artists for awards and work sold will be mailed within 30 days after the event ends.
Should artists sell their works "off the easel" during the plein air event, artists agree to donate to RTPI an amount comparable to the event commission.
Any unsold art may be collected by the artist at the conclusion of the awards ceremony at 7pm on Saturday, September 16. RTPI is not responsible for return shipping.
Artworks selected for exhibition will remain at RTPI on loan until Spring of 2024. If sold during the festival, artworks will be delivered to the buyer by RTPI after the exhibition closes. Unsold works will be delivered to the artists by RTPI after the exhibition closes.
Featured art: Catherine Lawton, Roots (Cassadaga Lakes Nature Park), oil on canvas © Catherine Lawton, 2022