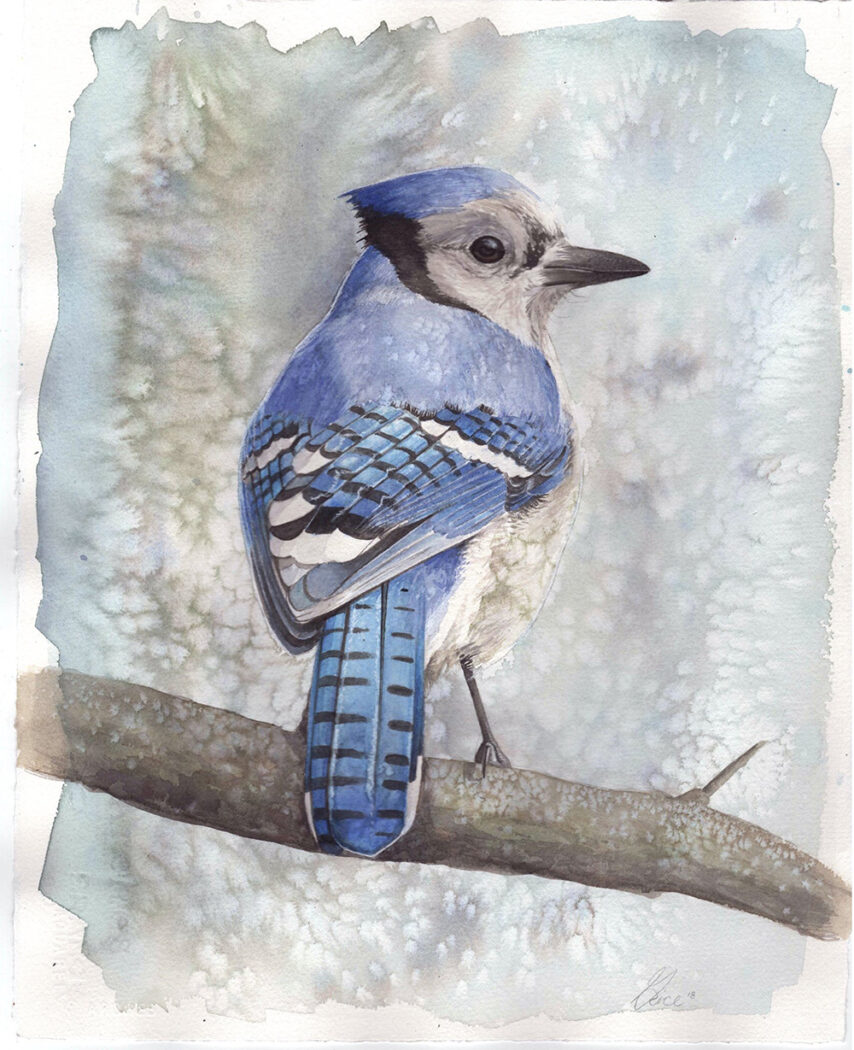 This workshop is back by popular demand and will be held over three consecutive Sundays, July 23rd, July 30th, and August 6th, from 1:00-2:30 pm each day. In these classes, you will learn how to paint realistic and lifelike birds. We will go over the fundamentals of watercolor painting, with a strong focus on drawing. This workshop will cover color theory, composition, the different ways to use watercolor, and will give you the skills to begin confidently painting birds (and other wildlife) using watercolor paint. We will begin using quick sketches to create gesture and movement, and will be utilizing thumbnails, studies, and practice paintings in order to problem solve. Students are encouraged to bring in their own bird references and photographs to create their own original bird painting.
This workshop is great for artists of all levels! Beginners will learn the steps on how to start painting birds independently, intermediate artists will learn to further advance their watercolor technique and painting skills, and advanced artists will learn techniques to challenge and develop their painting practice.
Space is limited to the first 10 students so click the link above to reserve your spot.
Bio: Joseph Grice is a wildlife illustrator currently working in Jamestown, NY. He earned his BFA from SUNY Fredonia in 2010, and has taught art at Infinity Visual & Performing Arts in Jamestown, and at Holt School of Fine Art in Charlotte, NC. He began painting watercolor birds as his primary subject matter in 2016, a tribute to his childhood where he grew up watching birds and spending time studying Roger Tory Peterson Field Guide books.
He has since further developed his bird series and his appreciation for all wildlife. After relocating back to Jamestown in 2019, he developed his use of other media to include oil, gouache, and digital painting. His current work pushes his techniques and explores light and dark, limited color palettes, and movement. The common theme of this work is focused on nature and wildlife.
A list of art supplies needed for the classes will be emailed to you upon registration.