Join us for a conversation with Elizabeth (Liz) Rosenthal, author of Birdwatcher: The Life of Roger Tory Peterson. We will discuss Roger's life's work (the field guides), his passion for art, for birds, for nature. We will be taking your questions as well.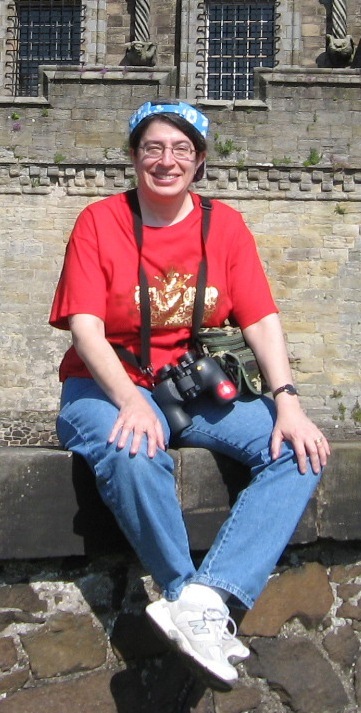 Elizabeth J. Rosenthal was born in New York City and grew up in the outer boroughs and then the suburbs, but left the area as an adult. She still has a strong, emotional attachment to her city of birth. It may sound odd, but for her, a spring breeze, the sight of fire escapes on aging apartment buildings, or the aroma of a sizzling grilled-cheese sandwich may excite nostalgic images – the end of a long school year, the approach of home after a long day out, or a meal at the local luncheonette, replete with art deco counter and stools.
In the third grade, Rosenthal discovered that she loved to write. New "vocabulary words" were an excuse for her to compose long sentences and longer stories. In high school, she edited the school paper, which eventually led to the pursuit of a journalism degree. After graduating magna cum laude in 1982 from Syracuse University's Newhouse School of Public Communications, she attended Rutgers-Camden School of Law, receiving the AmJur Award for Constitutional Law and graduating with Honors in 1985. Subsequently, she was admitted to the bars of New York, New Jersey and Pennsylvania. In 1986, she married Stanley Shur, another Rutgers law graduate. A longtime legal liaison for the New Jersey Civil Service Commission, she retired on July 1, 2015 and has been writing from home.