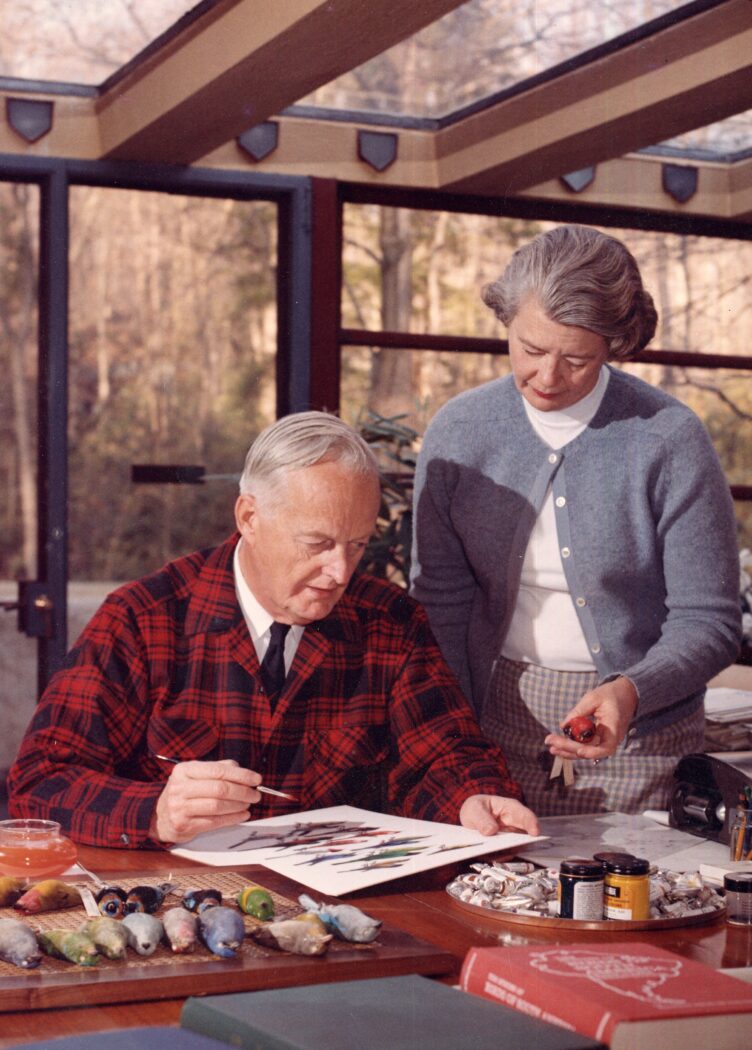 Artist-in-Residence Program
Roger Tory Peterson was the very first "scholar-in-residence" at Falling Water, Frank Lloyd Wright's architectural masterpiece, located in Mill Run, PA. During his residency, Peterson completed the artwork for his Field Guide to Mexican Birds.
In 2021, RTPI inaugurated its own Artist-in-Residence program, to fulfill our strategic plan goal of "Nurturing the next generation of artists and conservationists in pursuit of Art that Matters to the Planet."
Focused primarily on for early- to mid-career artists, RTPI residents spend a week at RTPI with facilitated access to the Peterson Collection, inclusive of Roger's original field guide art, fine art, films, slides and personal papers. Each artist receives an honorarium of $1,000. Artists from out of town also receive housing, per diem and reimbursement for travel.
Those interested in the artist-in-residence program should contact RTPI's Curator, Maria Ferguson: mferguson@rtpi.org.
Current and Former Artists-in-Residence: