On Saturday, December 16th, Holidays at the Lodge festivities continue, sponsored by El Greco Woodworking, Inc. Come and treat the entire family to bird ornament decorating, hot chocolate, a visit from Santa Claus, and area choral groups performing the holiday classics.  Admission is just $5 per person and includes access to all the current exhibits.
Schedule for December 16th: 
9:30 a.m. – Prendergast Library Story Time


10:00 – 11:00 a.m. Santa visits RTPI
11:00 a.m. JHS Madrigal Singers
12:00 p.m. Maple Grove High School Choir
1:00 p.m. Westfield Westwinds Choir
2:00 p.m. Frewsburg High School Choir
3:00 p.m. Southwestern Choraliers
10:00 a.m. – 2:00 p.m. Gingerbread Cookie Decorating, Hot Chocolate and Cookies

And as always, the Snowy Owl Museum Store is stocked with a great variety of gifts to make your holiday shopping easier. New this season, we have beautiful Gift Membership packages for that special someone on your list.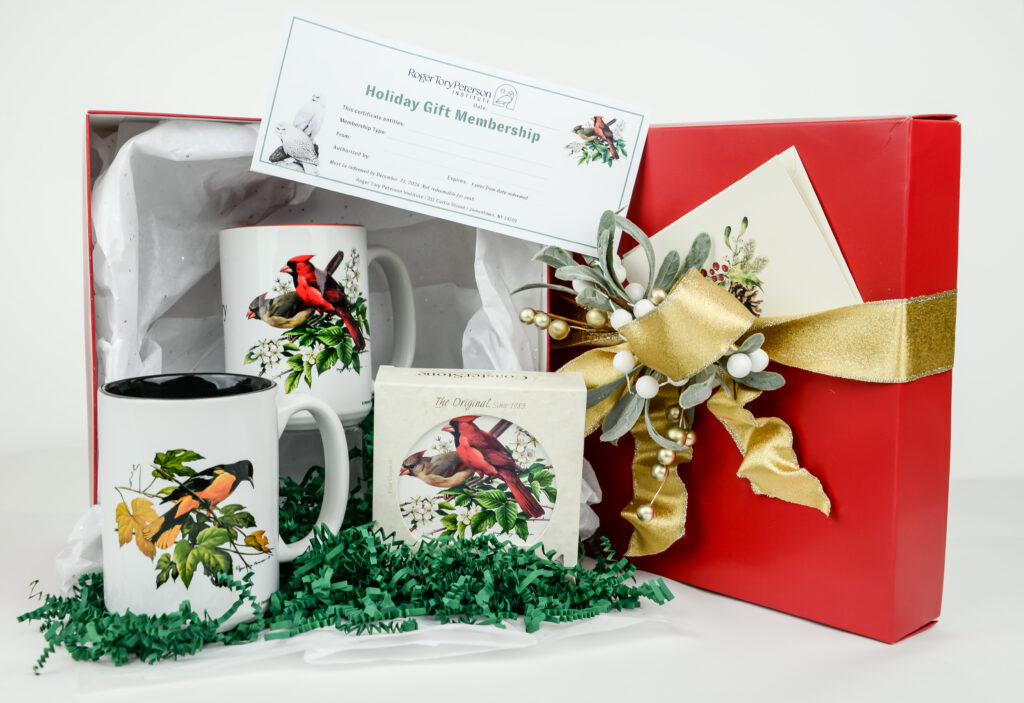 RTPI's holiday decorations come from Lakeview Gardens,
Jamestown's trusted, high-quality florist.