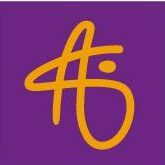 What is the Arts Access program?
Harnessing the power of our network and resources, ASI has been connecting Western New Yorkers to a wide array of arts and cultural programs and events through the Arts Access program since 2013. We believe that art is not a luxury but a necessity. The Arts Access program was created to remove the barriers that prohibit many Western New Yorkers from experiencing the arts, including cost, transportation, language, and effort. Any individual or family who receives income-based public assistance in WNY is eligible to apply. Arts Access passes can be used at any of our 45 partner locations, all of which believe that the arts belong to everyone. ASI will also provide safe and accessible transportation to and from partner events at the passholder's request. Arts Access passholders can expect to be welcomed as we all work together to make WNY arts a more inclusive space.
Am I eligible for an Arts Access pass?
In order to be eligible for an Arts Access pass, you must be currently on income based public assistance (SNAP, Medicaid, TANF, HEAP, etc.) and present an active benefit card, with your name on it, when signing up online, over the phone, or in-person. If you have any questions on whether a form of public assistance is accepted or not, please call (716) 833-3004 x514.
Medicare is no longer being accepted as a viable form of NYS benefits for this program, as it is not distributed based on income. If you do not have a current, active card you will not be eligible to sign up.