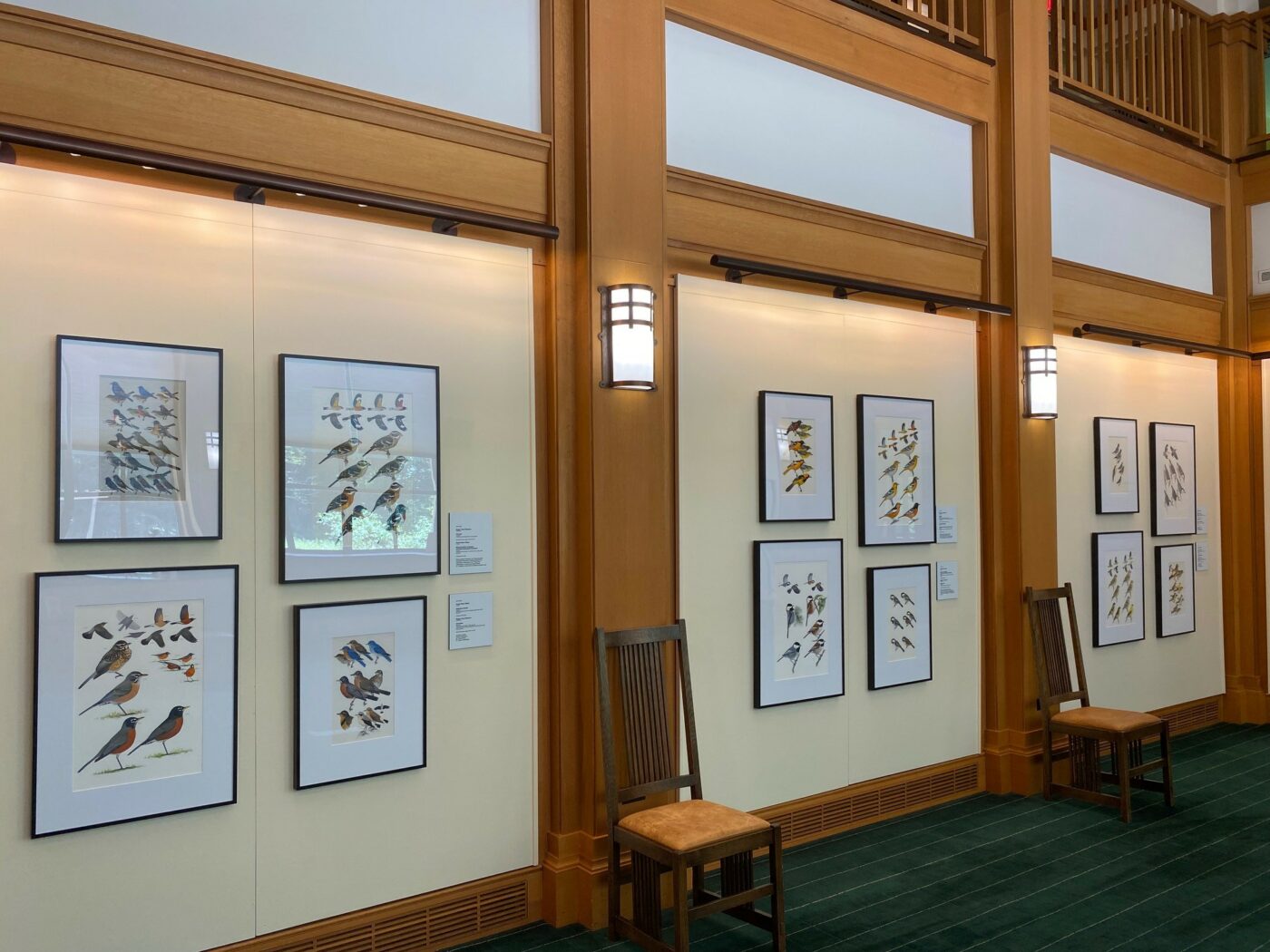 Here's a question for you – how many birders are there in the United States?
45 million, according to the US Fish and Wildlife Service.
Here's another question – how many field guides does the average birder own?
A researcher at the University of Illinois determined that "skilled" birders owned an average of 14.3 field guides, and that even "casual" birders owned at least two.
Odds are the two field guides owned by nearly every birder in the country are the Peterson Field Guide to the Birds and the Sibley Field Guide to Birds – the most popular field guides on the market today. Since the publication of the original Peterson field guide in 1934, upwards of 10 million copies – across several different editions – have been sold. Upon its debut in 2000, the Sibley Guide made a huge splash, selling faster than any other guide – 600,000 copies within just the first few years.
On April 27, RTPI premiered Art of the Field Guide, featuring – for the very first time – the original field guide art of Roger Tory Peterson and David Allen Sibley.
Curated by our Collections Curator, Maria Ferguson, Art of the Field Guide takes a deep dive into the work of these master artists/master bird observers.
As many know, RTPI harbors the largest collection of Roger's work. This exhibition allows us the opportunity to show many works that have never been on display before – that reveal Roger's evolution as an artist over the course of his 60-year career.
David Allen Sibley was generous in providing RTPI unfettered access to his collection, which allows us to explore his process from field sketches through final artwork.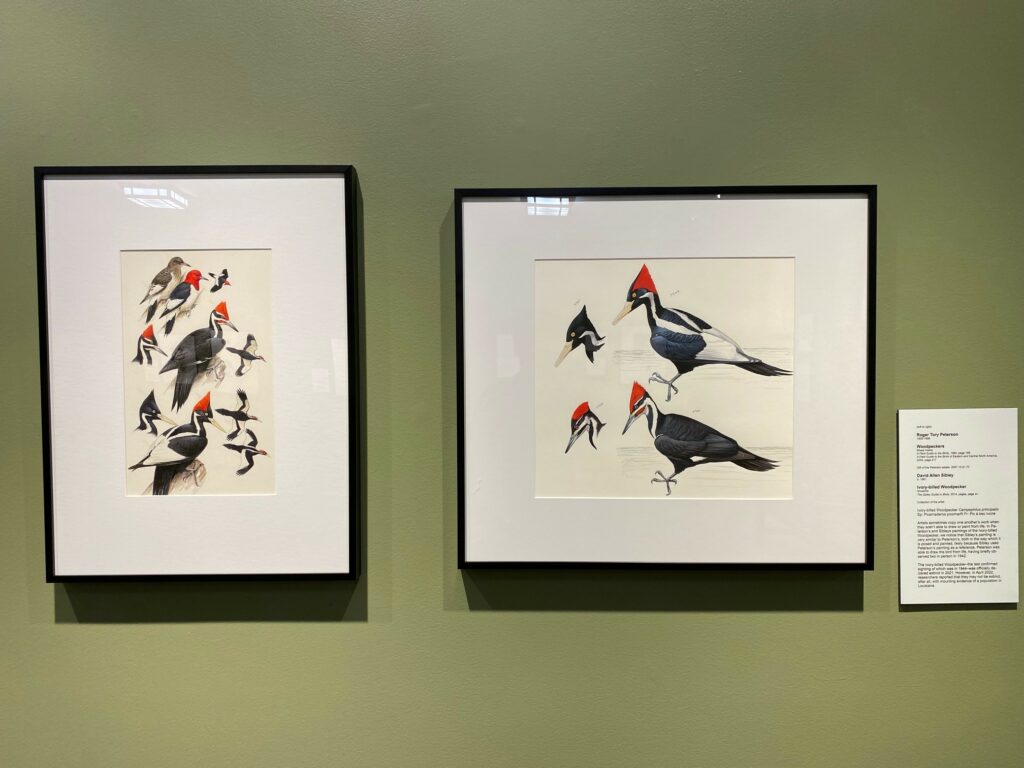 Bringing the work of Roger and David into conversation with each other allows us – and you – to better understand and appreciate Roger's influence on David's work. How they're the same, how they differ and how both combine art, design and lifetimes of acute field observations into highly effective guideposts to help us accurately identify birds in our backyards, in our favorite nature preserves, almost anywhere in the world.
As David Sibley notes, however, "Field guides are more than mere tools to help you tell the difference between a house finch and a purple finch. They satisfy a deep human need for connection to the natural world."
Art of the Field Guide – a once-in-a-lifetime opportunity – runs through July 17. For museum hours and a calendar of exhibition programs, please visit our website at RTPI.ORG.
Countless generations of artists have learned and perfected their craft by sketching the works of master artists. Art of the Field Guide is the perfect opportunity for aspiring nature artists to explore the works of Roger Tory Peterson and David Allen Sibley.