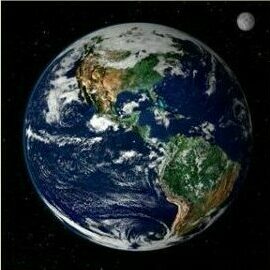 Call for Entries for Art that Matters to the Planet 2022

July 27 – October 30
Roger Tory Peterson's signature contribution to the arc of the global conservation movement was the modern field guide. Trained as an artist, Peterson understood the power of art to inform, inspire and illuminate about the natural world. The experience of using the field guide sparked a revolution – it helped millions of people across the globe really see the natural world. To be inspired by it. To fall in love with it. Throughout his multifaceted career, Peterson helped us to see the challenges, too – the devastating impacts of pesticides, habitat loss and other environmental ills. Through art and action, he also demonstrated that each and every one of us can make a difference in protecting the earth's diversity of plants and animals.
The Roger Tory Peterson Institute is a living embodiment of the field guide. In fulfillment of our new strategic vision, a primary goal is the nurturing of the next generation of artists working at the nexus of art and nature. More than ever, we need art – we need artists – to explore dynamic new ways to help us experience the beauty of the natural world, the environmental challenges we face, and the opportunities for recovery and redemption.
Art that Matters to the Planet isn't your typical exhibition. We'll invite each artist selected for the exhibition to collaborate on how best to describe their artistic process. Selected artists may exhibit finished works, preparatory drawings, or field sketches. Accompanying narratives, photographs and videos may be important for some, not so much for others. Whatever it takes to help audiences understand how and why artists use art to illuminate the beauty of nature, challenge us to confront environmental issues of regional, national or global concern; and inspiring us to preserve the earth's biodiversity.
In other words, in a world of exceptional natural beauty and overwhelming environmental challenges, help us to make a case to a broader, more diverse audience, that art not only matters, it is indispensable to create a better world.
APPLICATION INFORMATION:
Artists may submit any combination of materials that provide a holistic picture of their overall artistic practice or a particular series or project. A minimum of five and maximum of 20 files may be submitted. In addition to images of finished artwork and an artist statement, submitted materials may include images of sketches, journal entries, photographs, published writing, videos or other relevant materials.
APPLICATION DEADLINES AND FEES: Electronic applications and the $35 non-refundable application fee as well as your acceptance of the terms and conditions are due by
May 3, 2022, 11:59 pm, MDT.
EXHIBITION DATES: July 27-October 30, 2022
LOCATION: The Roger Tory Peterson Institute, 311 Curtis Street, Jamestown, NY 14701
ACCEPTABLE MEDIA CATEGORIES: All categories of fine and decorative art are welcome. Works that incorporate materials and/or parts acquired from injuring or killing animals will not be considered.
SPECIFICATIONS: 
For crated works, crate dimensions shall not exceed: 84" H x L78" L x W: 36"
All work must be original to the submitting artist
All work must have been completed between 2017-2022
ENTRY PROCEDURES:
All entries must be submitted online via CaFÉ by May 3, 2022
Artists should submit a minimum of 5 and maximum of 20 files
Name your files as follows: last name_first name_artwork title_date
Example: Anderson_Ann_Climate Change_2022.jpeg
Submit the following materials:
Artist Statement
Images, videos, or documents
Artwork description: Title, Date, Processes, Materials, Dimensions
$35 application fee
NOTIFICATION:
All submitting artists will be notified by email upon the receipt of their submissions, and will be notified regarding exhibition selection by May 16th
Artwork packing and shipping instructions will be sent with selection notification.
ARTISTS' RESPONSIBILITIES:
Artists selected for Art that Matters to the Planet exhibition are responsible for the following:
Packing costs
Inbound and outbound shipping costs
If applicable, works which are framed and ready for display
MUSEUM'S RESPONSIBILITIES:
The Roger Tory Peterson Institute is responsible for the following:
Insurance of the artworks while on site at RTPI
All costs associated with installation of artworks
Photography of works selected for exhibition
TIMELINE
March 29                   Call for Entries opens
May 3                         Submission deadline for images, entry form, and processing fee
May 9-13                   Exhibition jurying
May 16                       Selected artists notified
May 27                       Deadline for receipt of loan agreement; crate dims; & image fee
June 30                      Deadline for art to arrive at RTPI
July 26                       Exhibition preview for press & exhibiting artists
July 27                        Exhibition opening
October 30                 Exhibition closes
November 15              Return of artwork
Direct inquiries to:                                                                                                             
Maria Ferguson, Collections Curator
716. 665. 2473, x. 228
mferguson@rtpi.org
START YOUR SUBMISSION:
Go to https://artist.callforentry.org/festivals_unique_info.php?ID=10261 to proceed directly to the Art that Matters to the Planet 2022 entry form.