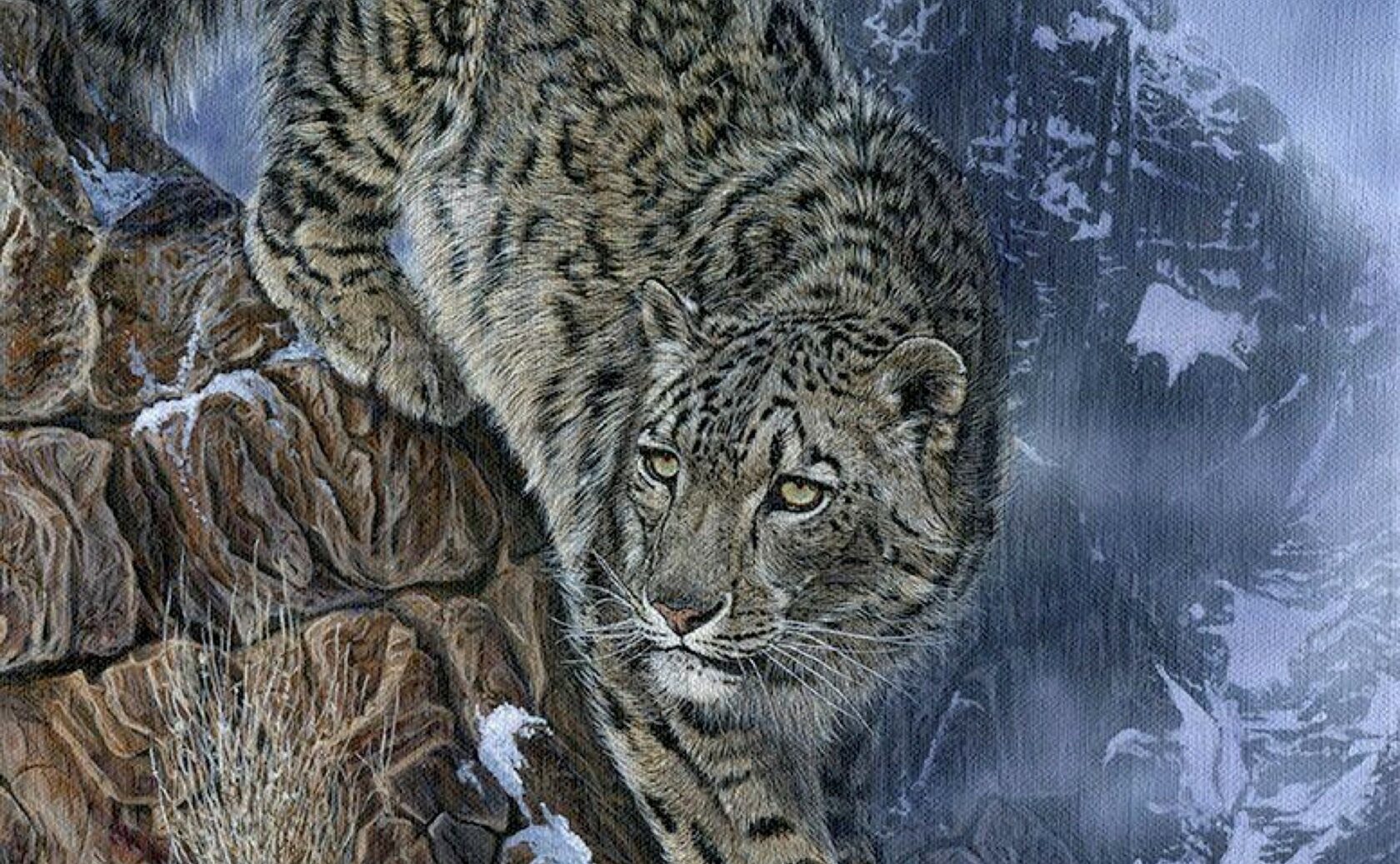 Hi, friends,
During these Dog Days of Summer, we're busier than ever. New exhibition. New website. New staff.

And, of course, we're getting ready to celebrate Roger Tory Peterson's "bird-day."
August 18 marks the opening of Art that Matters to the Planet, a juried exhibition featuring 60 artworks by members of the Society of Animal Artists. This year's artists come from across the United States and Canada, and from as far away as Sweden, France and Spain.
The theme of this exhibition reflects the new strategic vision of RTPI. We are committed to presenting world class art as a lens through which to reveal the beauty of nature, as well as some of the challenges facing nature and how those challenges are being met.
A special highlight of the exhibition is a pair of peregrine falcon paintings by Roger Tory Peterson, who was a member of SAA for nearly thirty years.
For those of you who may have missed our opening exhibition, The Art of the Osprey, you're in luck. Due to its popularity – plus the fact that it ties thematically into our current exhibition – the second floor of our museum features some of the very best osprey photographs by Jeanne Wiebenga and Roger Tory Peterson.
This month, we plan to debut our new website, as well. Designed by Tanager Creative (you have to love a company named for a bird), our new website reflects an entirely new brand in line with our new strategic plan. It features our new logo, along with custom fonts and a color palette inspired by the artistry of Roger Tory Peterson.
An exciting feature of the new website is the calendar of exhibitions, programs, and events, which will give you up to date information on everything we have coming up. In the coming year, we will continue to enhance the website including a dynamic and interactive online exhibition gallery.
Something you would like to see on our website? Let us know. Same website address: rtpi.org.
Our strategic plan also calls for building a strong curatorial team – to help fulfill our goal as a nature art museum of regional and national significance. We recently made offers to two highly qualified and experienced individuals.
Melissa Post has accepted the offer to become our inaugural Chief Curator. Melissa holds a BA in French and a BA in International Studies from Miami University in Oxford, OH. She holds an MA in Decorative Arts, Design History, Material Culture from the prestigious Bard Graduate Center, New York, NY. Additionally, through the National Association for Interpretation, she is a Certified Interpretive Guide. Melissa's background includes curator positions at the Museum of Glass in Tacoma, WA, the Mint Museum of Craft + Design in Charlotte, NC and the Corning Museum of Glass in Corning, NY.
Maria Ferguson will join us as our first Curator of Collections. Born and raised in Erie, PA, Maria holds a BA in art with an emphasis in photography from Pennsylvania State University. She also holds an MA in art history and a graduate certificate in museum studies from the University of Memphis. For the past several years, she has held the post of registrar at the Memphis Brooks Museum of Art in Memphis, TN.
Finally, mark your calendars to join us on Saturday, August 28 from noon to 4pm as we celebrate Roger's "Birdday." This year, Roger's annual Birdday Bash will feature food by Basil & Bones, beverages by Big Inlet Brewery and Johnson Estate Winery, and special guest artist, Adam McKillop.
As a big birthday gift to Roger, we will unveil a new mural, celebrating the legacy of Roger Tory Peterson. You won't want to miss this – mural artist Erin Ruffino will be on hand to share what inspired her to create her mural for our new Art & Nature Lab, RTPI's first dedicated space for youth and families.
Before the summer ends, before the kids and the grandkids head back to school, come spend a little time with us. To see the new exhibition and the new mural. To celebrate Roger's birdday. To sip wine with good friends – every Wednesday, 5-7 pm – at Art After Five. To do Yoga with the Birds every Saturday at 9 am. To stroll our new Art & Nature Trail, every day, dawn to dusk.
Take care. See you soon.
Arthur Pearson, your CEO