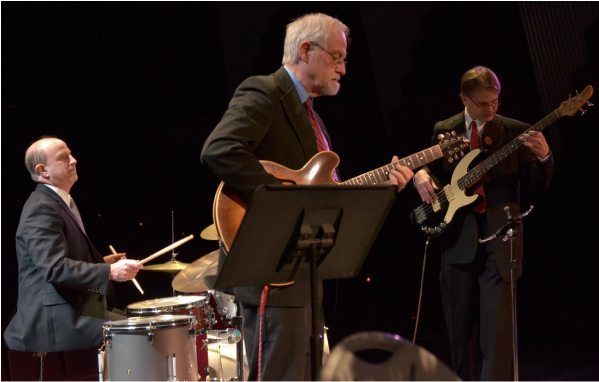 The LTM Trio focuses on jazz and is dedicated to the works of the great American songwriters such as Gershwin, Mancini, and Ellington. They also mix in some Bossa Nova, and the funky sounds of Herbie Hancock, Ramsey Lewis, and more.
The members of the LTM Trio all have extensive performing experience throughout North America, Europe, and Japan.  Individually, they have played in Broadway orchestras, Top 40 bands, big bands, jazz combos, symphony orchestras, and have backed such luminaries as Della Reese, The Temptations, Manhattan Transfer, Dizzy Gillespie, Joe Williams, and The Drifters.
Website: LTM Trio – Home (weebly.com)
Included with each Art After 5 ticket is full access to the museum, along with a drink from the RTPI bar, charcuterie, and two hours of live music. Our charcuterie board is provided by Elegant Edibles. The RTPI bar features wine, beer, cider, and non-alcoholic beverages. Click the link above to register.
Exhibitions on view at RTPI include Small Worlds: Betsy Abbott and Spencer Frazer, Ergo Sum: A Crow a Day, and Plein Air.
RTPI Art After 5 — Your hotspot for great music, food, drink and art – held the Fourth Friday of every month. Hope to see you!