Grizzly 399: Her Life and the Recovery of Grizzlies in the Greater Yellowstone Ecosystem – Thomas D. Mangelsen & Todd Wilkinson
Important Notice: Registration is required to receive the Zoom link to participate in this event. Prior to registering for this event, please add George Harper (RTPI Director of Development & Communications) to your address book/safe sender list: gharper@rtpi.org.

With only 100 Zoom links available, you will not want to wait to register.
This spring, the most famous bear in the world, Grizzly 399, will be emerging from hibernation. Please join us for an evening of insights into this extraordinary animal and the recovery of grizzlies in the Greater Yellowstone ecosystem with two of the world's most renowned wildlife documentarians, Thomas D. Mangelsen and Todd Wilkinson.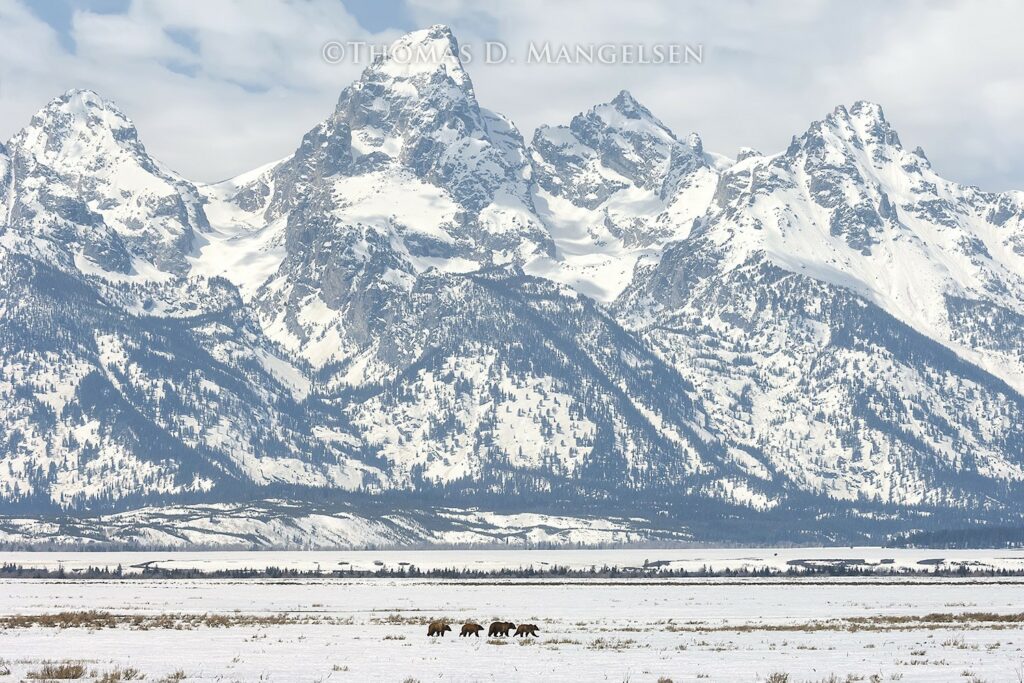 Beneath the Tetons — Grizzly Bears
Thomas D. Mangelsen, Grand Teton National Park, Wyoming
Mangelsen and Wilkinson will be discussing the life of Jackson Hole Grizzly 399, the most famous mother bear in the world. They will also discuss the importance of grizzlies in the Greater Yellowstone Ecosystem, the role of the Endangered Species Act in recovering a grizzly population pushed to the brink, the remarkable family lineage of Grizzly 399, and how it almost ended as a result of her mauling a school teacher more than a decade ago. Most of all, they will be talking about why all of us need to consciously make more space for nature.
About the Presenters
Renowned American nature and wildlife photographer Thomas D. Mangelsen has traveled throughout the natural world for over 45 years observing and photographing Earth's last great wild places. One of the most prolific nature photographers of our time, Mangelsen is as much an artist as he is a conservationist. Tom was named the 2011 Conservation Photographer of the Year by Nature's Best Photography, placing his work in the permanent collection at the Smithsonian's National Museum of Natural History in Washington, D.C. He was named one of the 40 Most Influential Nature Photographers by Outdoor Photography. His image Polar Dance was selected by the International League of Conservation Photographers as one of the 40 Most Important Nature Photographs of All Time. He was chosen as one of Dr. Jane Goodall's Heroes of the Animal Planet and profiled in the television series of the same name. Mangelsen was named one of the 100 Most Important People in Photography by American Photo magazine and honored with Nikon's Legend Behind the Lens recognition. The North American Nature Photography Association named him Outstanding Nature Photographer of the Year, and Mangelsen also received the prestigious British Broadcasting Corporation's Wildlife Photographer of the Year Award. He was presented with an honorary doctorate from Doane College and received an Honorary Fellowship from The Royal Photographic Society.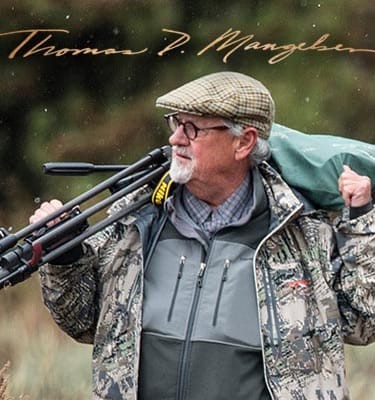 Thomas D. Mangelsen
Mangelsen's work has been published in National Geographic, GEO, Le Figaro Magazine, BBC Wildlife, Life, Audubon, National Wildlife, Smithsonian, Natural History, Newsweek, Wildlife Art, American Photo, Nature's Best Photography and many other publications. Tom has also been profiled on The Today Show, Good Morning America, CNN's World News, CBS News, ABC's World News Tonight with Peter Jennings, and 60 Minutes with Anderson Cooper. In addition, Mangelsen is co-founder of The Cougar Fund, a founding Fellow of The International League of Conservation Photographers, on the international advisory council for the Jane Goodall Institute and a board ambassador for the Jackson Hole Conservation Alliance.
Todd Wilkinson is an American environmental journalist whose work is widely read around the world. He has been writing about grizzlies in the Greater Yellowstone region for more than 35 years. His work has appeared in a dozen different prominent newspapers and magazines. Today, he is a Bozeman, Montana-based correspondent for National Geographic, The Guardian and he serves as founder of Mountain Journal (find it at: mountainjournal.org). A public-interest, non-profit journalism site, Mountain Journal is devoted to enlightening readers about the importance of wildlife conservation in Greater Yellowstone and the larger West.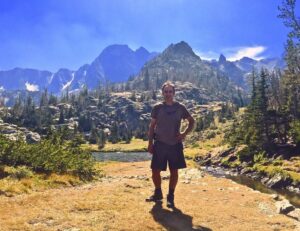 Todd Wilkinson
Wilkinson is author of several acclaimed books, among them: Grizzlies of Pilgrim Creek, a story about Grizzly 399 in which he collaborated with Tom Mangelsen;  Last Stand: Ted Turner's Quest to Save a Troubled Planet; and the 2022 release, Ripple Effects: How to Save Yellowstone and America's Most Iconic Wildlife Ecosystem.  Todd also is known for writing about wildlife art and says one of his most memorable public events was attending an exhibition hosted by RTPI and Roger Tory Peterson and held in both Jamestown and Chautauqua.
THOMAS D. MANGELSEN – A LIFE IN THE WILD, Tour Produced by David J. Wagner, L.L.C.
https://www.mangelsen.com/exhibition