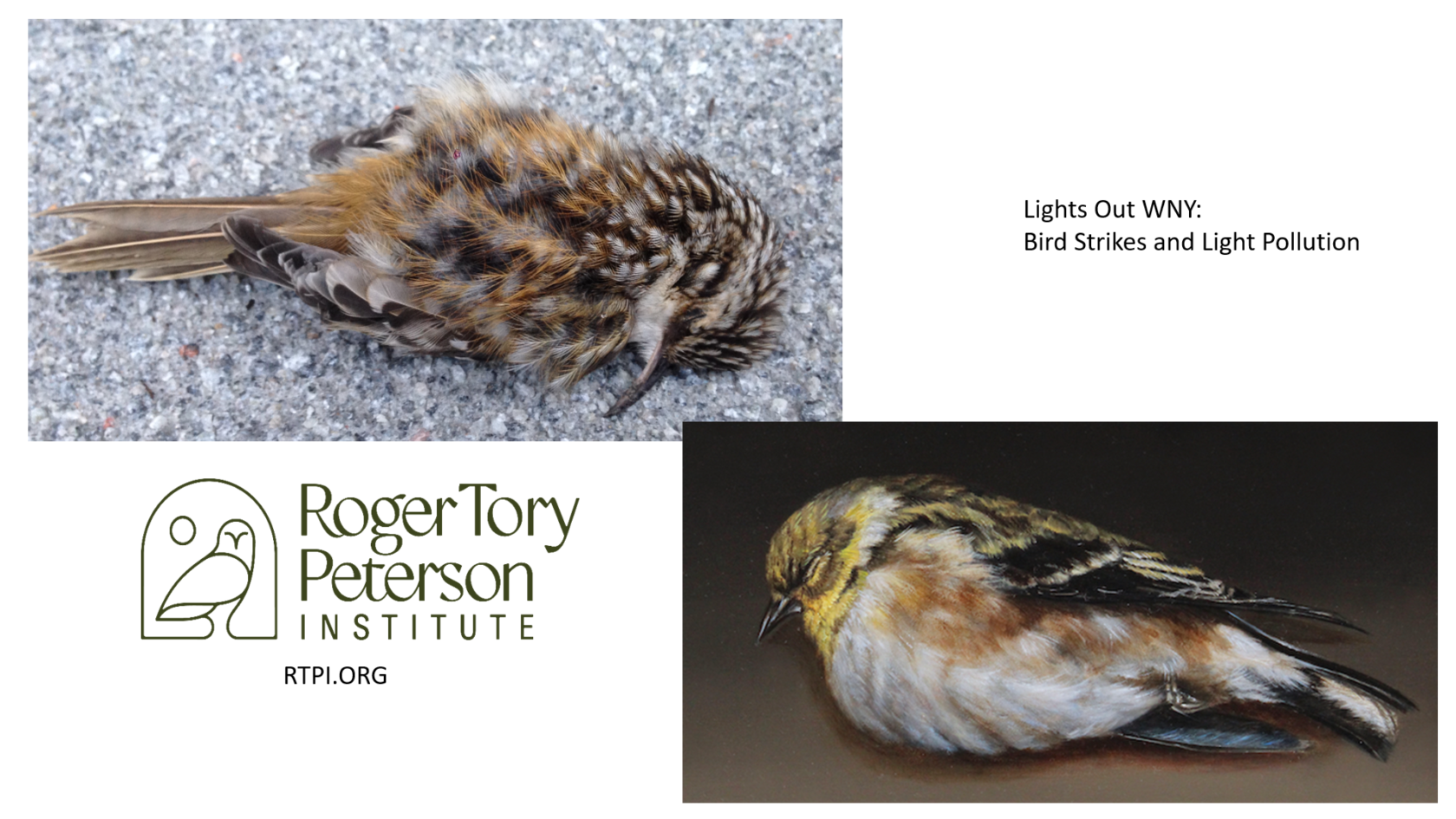 Lights Out WNY: Bird Strikes & Light Pollution
All registrants were sent an email with the Zoom link. If you have not seen the email, please check your junk/spam folder. Still no email? Call 716.665.2473 before 4pm the day of the event.
Rescheduled to October 14 from 7-8pm.
For many years, CEO Arthur Pearson collected birds — dead birds, victims of building strikes in downtown Chicago. Since Chicago's adoption of a Lights Out program, bird strikes are fewer. Which is why a growing number of cities are adopting their own versions of Lights Out programs, to help reduce the estimated one billion birds that die every year due to building strikes. Following Arthur's overview of his bird efforts in Chicago, Ed Sirianno and Jay Burney of the Buffalo Audubon Society will present their plans for Lights Out programs in WNY.