We're celebrating Roger Tory Peterson's 115th birthday and throwing a party. Michael Glabicki, of Rusted Root, will be on stage — outdoors on the back courtyard — and it's going to be the celebration of the summer, rain or shine. Doors open at noon, so grab a beverage from the RTPI bar and some food from Over the Rainbow Food Truck and get ready for some amazing music. Local musician Miranda Wilcox will be opening up for Michael at 1:00 pm and Michael will take the stage at 2:00.
Glabicki and long-time bandmate, Dirk Miller, take the old Rusted Root favorites, along with new material, and perform re-envisioned version of them in an up close and intimate setting.
"We go into the crevices of the songs and expand them out and open up the music to whatever happens in the moment," Glabicki says of his shows with Miller. "It's completely improvisational, to the point where we surprise ourselves a lot. Things just happen, and I start laughing. It's like we've never heard it sound like that before. We have a great time with it and the audience seems to enjoy the musical exploration too."
Check out this video featuring Michael and Dirk by clicking on THIS LINK.
About Miranda: Western NY multi-instrumental singer/songwriter offering a versatile arrangement of live music. Miranda Wilcox is a solo musician who plays an acoustic live set that consists of R&B, pop, and country plus original songs. Her style spans multiple genres and decades from the 1980's to present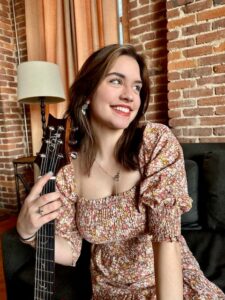 Thank you to M&T Bank, Falconer Printing, Summit Wealth Management, and Media One Radio Group for sponsoring this year's Bird-Day Bash.