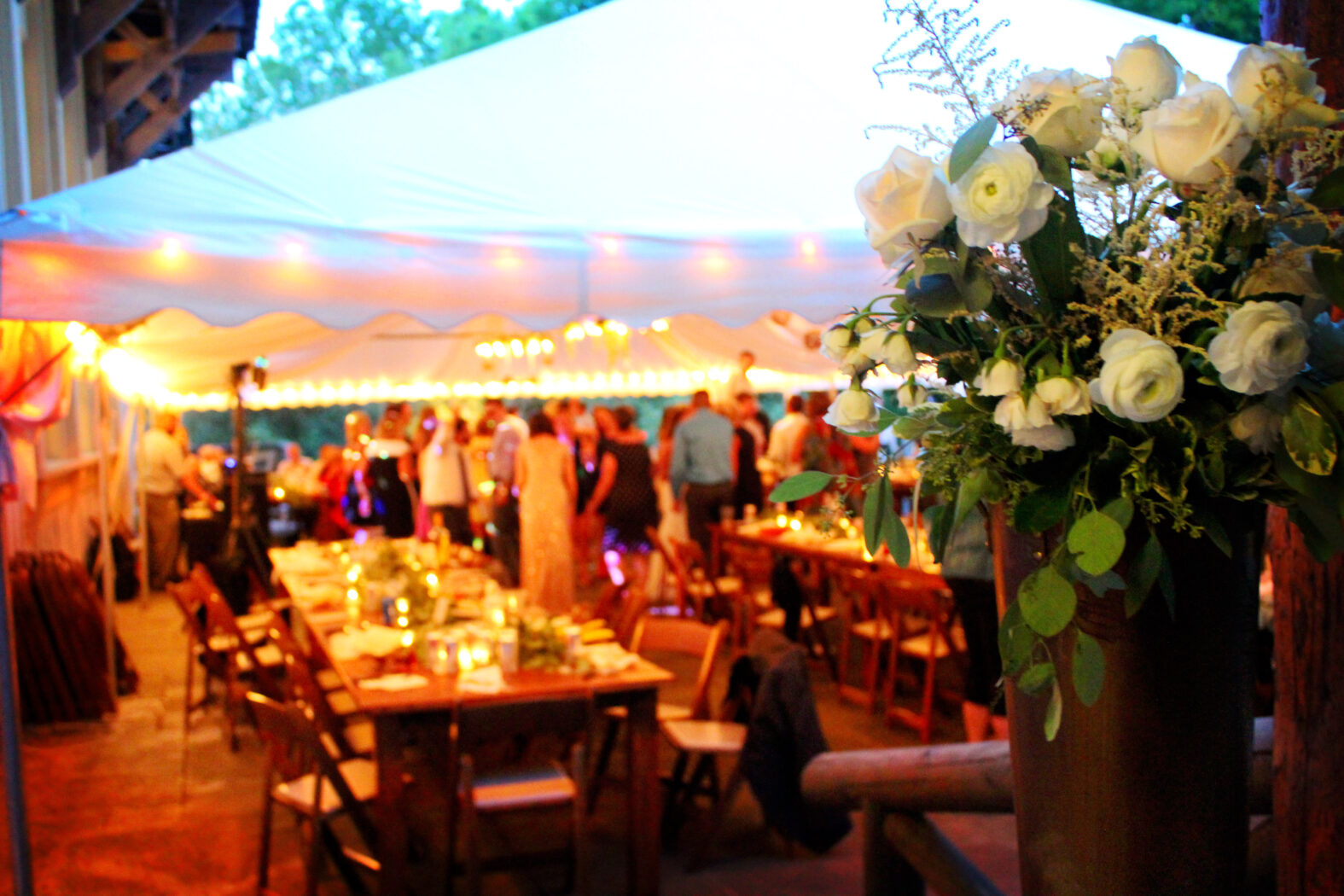 Summer Soiree at the Lodge
Featuring Guest Artist James Prosek
We're throwing a party and you're invited. On behalf of event co-chairs Fred and Jennifer Johnson of Johnson Estate Winery, please join us for a Summer Soiree at RTPI — Saturday, July 16, 5 to 9 pm.
We've got a lot to celebrate. A bold new strategic plan. A re-energized board and dynamic new staff to make our plan a reality. And you, our friends and supporters who have embraced RTPI's new vision as "the living embodiment of the Peterson Field Guide" and a sanctuary where "Art Matters to the Planet."
Our event begins with a cocktail reception at 5 pm, under the tent at RTPI — with live jazz music, hors d'oeuvres, an open bar and a chance to bid on some terrific art. A gourmet dinner buffet follows, courtesy of Elegant Edibles.
While you enjoy dessert and coffee, we'll share some exciting RTPI updates, followed by a brief program by guest speaker James Prosek. To end the evening, we'll announce the winners of the silent art auction, then conduct a live auction for a plein air painting created during the event by artist Joseph Grice.
Reservations are required. Tickets are $75 each. To purchase tickets, please click on the link above. For more information, please contact George Harper: gharper@rtpi.org or 716-665-2473 x 226.
About Our Guest Speaker
James Prosek first learned to draw by copying birds from the Peterson field guides. A graduate of Yale University, his work has been exhibited at numerous museums and galleries, including The Royal Academy of Arts in London, the Smithsonian American Art Museum and the National Academy of Sciences in Washington, DC. He has published numerous articles and books, and won a Peabody Award in 2003 for his documentary about traveling through England in the footsteps of Izaak Walton, the seventeenth-century author of The Compleat Angler. A recipient of the Gold Medal for Distinction in Natural History Art from the Academy of Natural Sciences in Philadelphia, he is a curatorial affiliate, as well as on the board of the Peabody Museum of Natural History at Yale, and a member of the advisory board of the Yale Institute for Biospheric Studies.