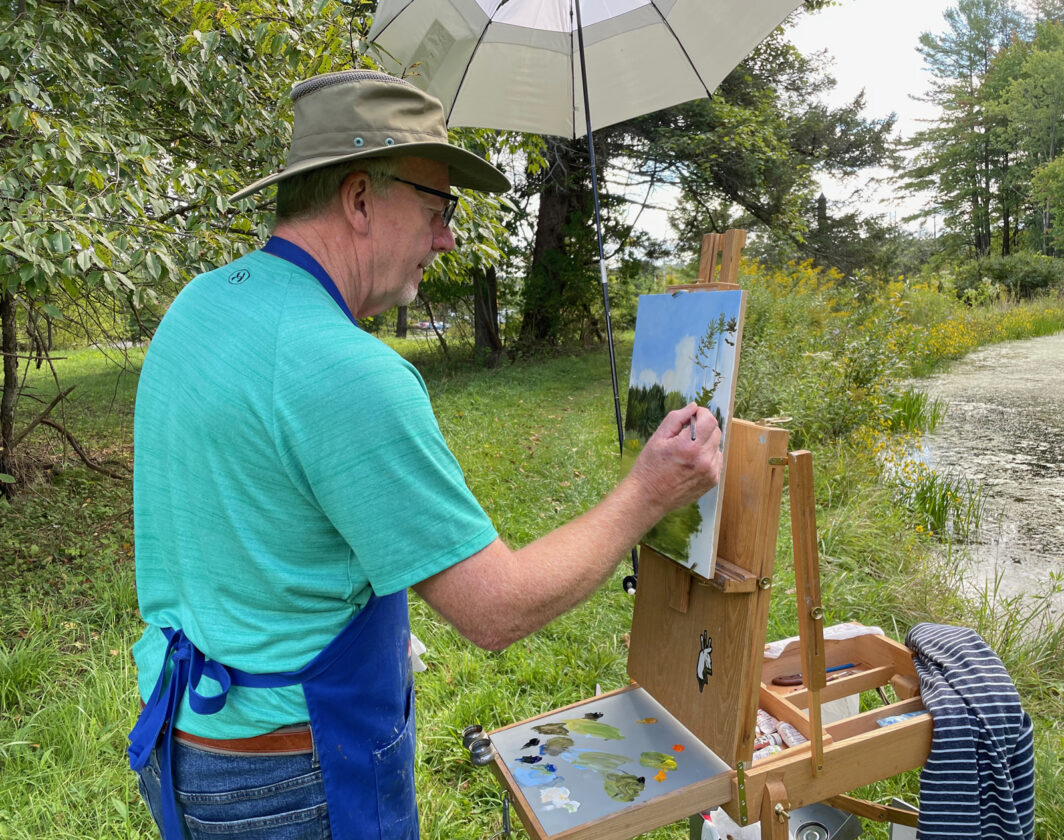 JAMESTOWN — Artists came with their materials ready to make their best creations possible during the opening day of the Roger Tory Peterson Institute's Plein Air Festival.

"We have artists painting throughout Chautauqua County and it's just a really wonderful event to celebrate the beautiful areas that we have," RTPI Marketing and Communications Officer Jill Bornand said.

According to rtpi.org, the festival is a two-day, open enrollment, plein air painting event in Chautauqua County that was held Thursday and Friday. Artists had the opportunity to discover the beautiful natural scenery of Western New York which inspired a young Roger Tory Peterson. Artists may paint at a variety of locations within the area, with suggested locations that were provided two weeks prior to the festival. Locations were to include the RTPI nature preserve, the Chautauqua Watershed Conservancy, Audubon Community Nature Center, the downtown Jamestown Riverwalk, and Johnson Estate Winery.

You can read the rest of the article here.