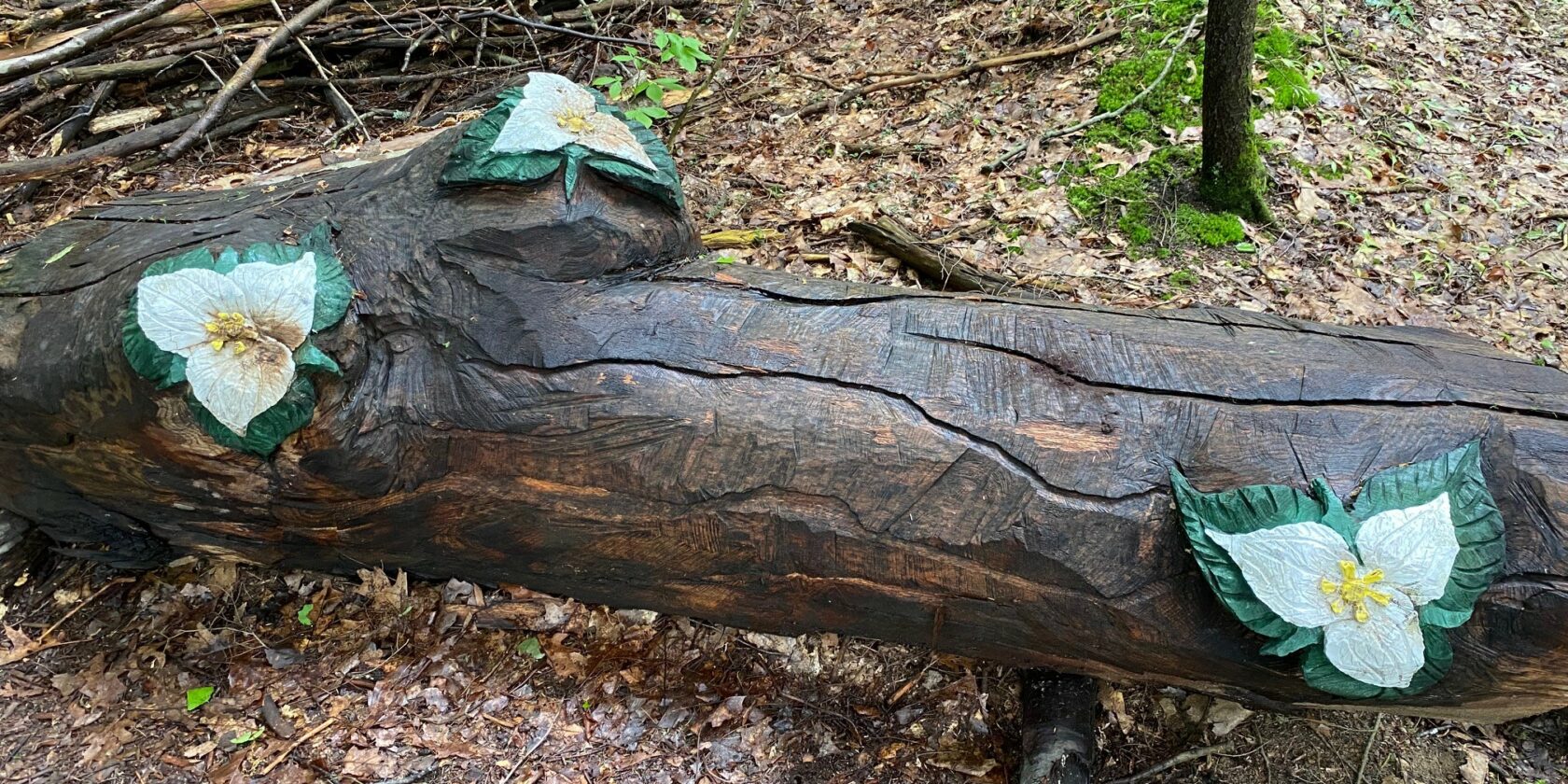 White trillium is one of the showiest and most common of spring ephemerals. The provincial flower of Ontario, Canada, white trillium may be found in more than half the lower 48 states and in every county in the state of New York. Before the trees leaf out in April, take a walk through almost any deciduous or mixed woodland and keep your eye out for the big, white flowers of white trillium. Sometimes you'll find just a few. Sometimes they'll be as thick as carpets. Either way, they'll take your breath away — but only for a short while. While trilliums and other early spring woodland flowers only bloom for a short time, which is why they are called ephemerals.
Our white trillium sculpture, on the other hand, is yours to enjoy every day, year round. Among the several sculptures along the trail, this is the most vivid reminder that are carved from some of the Cathedral Oaks that once lined Third Street in Jamestown. After decades of adding beauty to our community, the oaks succumbed to disease and old age and had to be removed. Vince Liuzzo — an artist and a certified arborist — has given these trees a second life. For years to come they will add beauty to the Peterson Preserve at RTPI.
Roger is most famous for his bird field guides. But there are those who claim his best artwork may be found in A Peterson Field Guide To Wildflowers: Northeastern and North-central North America. It took Roger 23 years to complete this particular field guide — in part due to the decision to double the number of species included. White trillium is one of nearly 1,300 different native wildflower species you'll find in A Peterson Field Guide To Wildflowers. How many can you find in the Peterson Preserve? After your hike, come inside the museum and draw a few on the Art Wall in Roger's Art Studio.
Spring beauties are smaller and less showy than white trilliums. The flowers measure only half an inch wide, but they are well worth taking a closer look if you find them. Kind of like miniature peppermints, the white flowers are laced with pink stripes. And if you're really lucky, you might discover a native bee searching for nectar.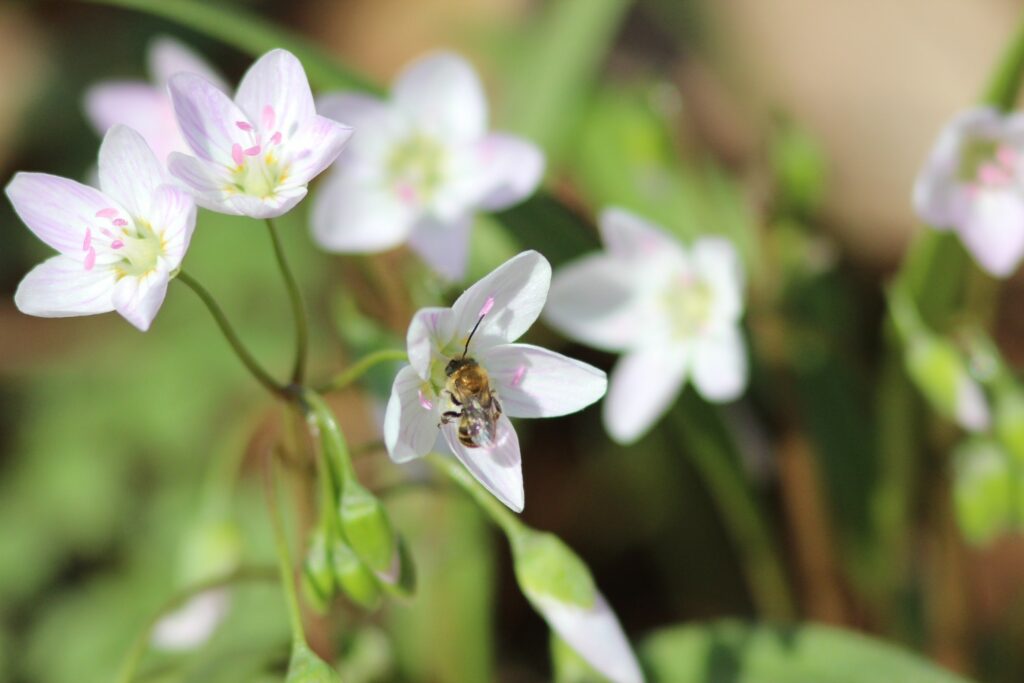 Yellow violets are tiny, too, but more vibrantly colored than spring beauties. Look closely at the bright yellow blossoms and you'll notice the deep red or purplish "nectar lines" on the lower petals.
Published in 1968, it took Roger Tory Peterson 23 years to complete his Field Guide to Wildflowers — in part because he more than doubled the number of species included to nearly 1,300. Today, the the Wildflowers Field Guide remains one of the most popular among the 80 or so field guides in the Peterson Series.