Step into a holiday wonderland with two Christmas trees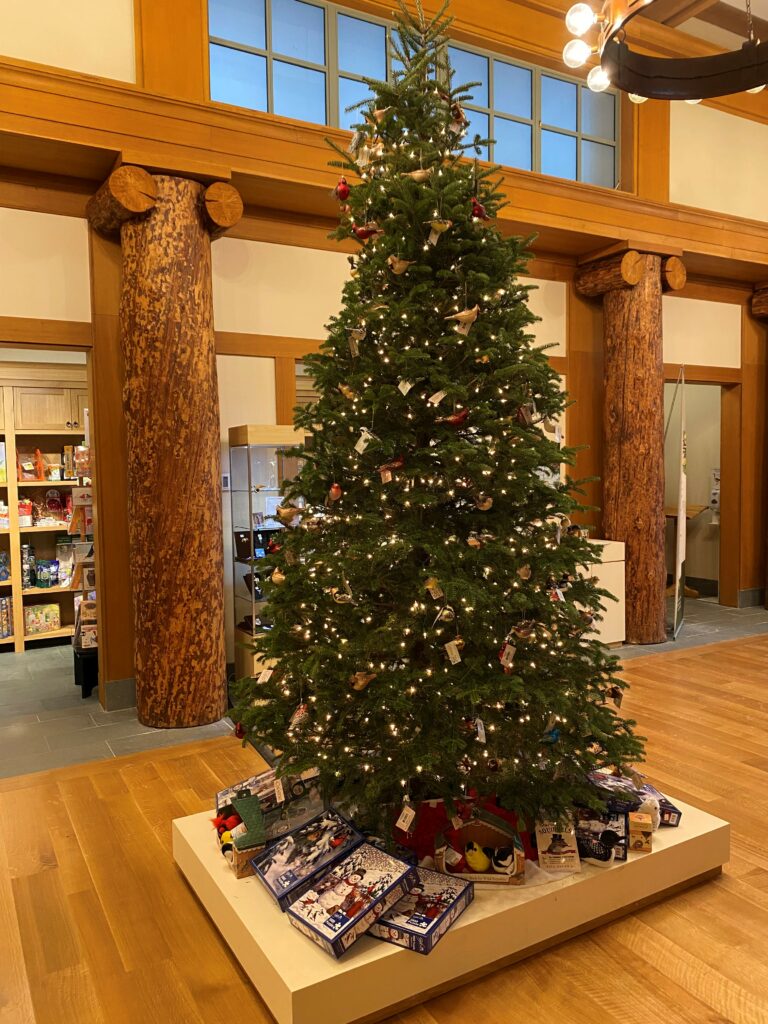 and festive decorations throughout.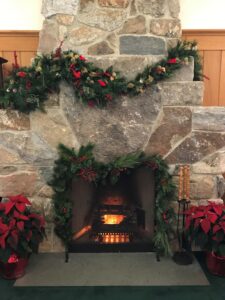 The entire family will enjoy bird ornament decorating, hot chocolate and cider, a visit from Santa Claus, and four area choirs singing holiday songs. Just $5 per person and includes admission to the entire museum. This event is free for museum members.
Schedule for December 10
10:00 – 11:00 a.m. – Santa Claus Visits
11:00 – 11:30 a.m. – Chautauqua Lake Central High School Choir
12:00 – 12:30 p.m. – Westfield High School Westwinds
1:00 – 1:30 p.m. – Infinity Performing Arts Singers
2:00 – 2:30 p.m. – Southwestern Choraliers
10:00 a.m. to 2:00 p.m. – Bird Ornament Decorating in Roger's Art Studio
10:00 a.m. to 2:00 p.m. – Hot Chocolate, Mulled Cider, and Cookies Available
And as always, the Snowy Owl Museum Store is loaded with gifts for you and your family.
Visit RTPI this holiday season.
RTPI's holiday decorations come from Lakeview Gardens, Jamestown's trusted, high-quality florist.