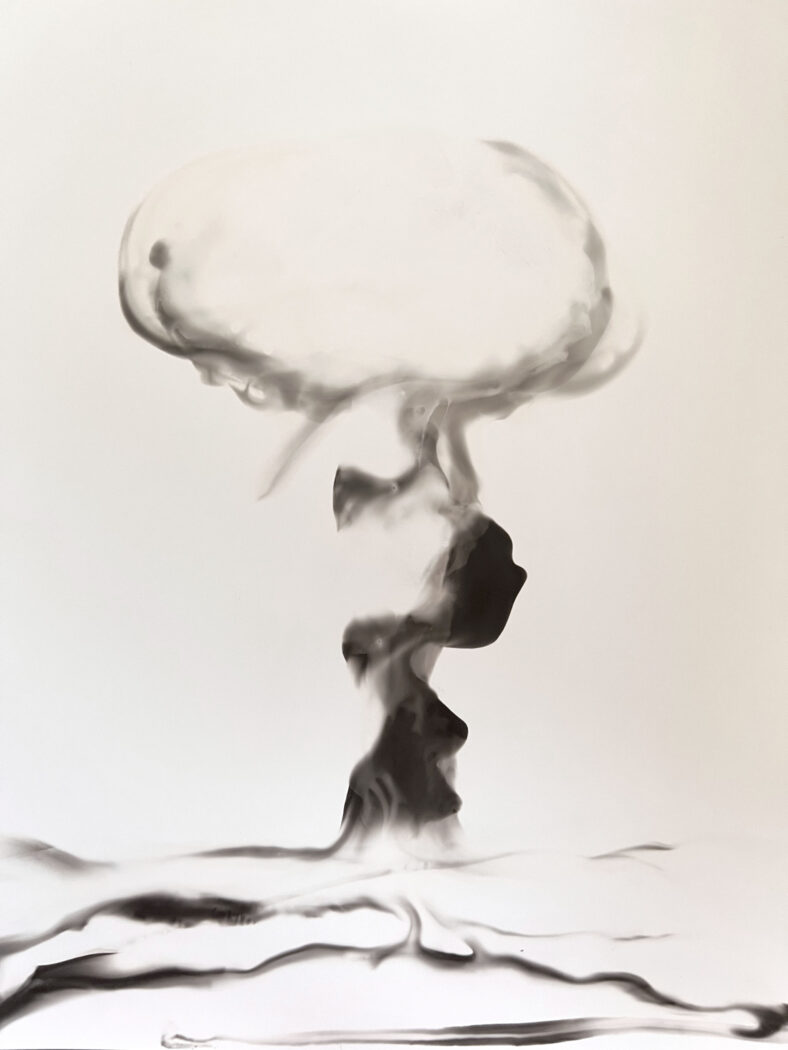 Artist elin o'Hara slavick will discuss her work in the exhibition, darkroom manipulated photographs of Persimmon trees in Fukushima heavy with contaminated fruit.  These images are from the ongoing project After Hiroshima, Nagasaki and Fukushima, in which slavick attempts to make visible the links between nuclear power and weapons, the deadly power and subsequent loss as a result of radioactivity, war and the aftermath, death and survival, trees as witness, and much more. Working on site and in archives, in darkrooms and museums, collaborating with institutions and survivors, slavick uses photographic processes to illuminate things we do not wish to see. elin's art is can be viewed in the Art that Matters to the Planet: Interconnectivity at RTPI, and in Family Tree, at the Erie Art Museum.
This program is free, however, registration is required. Click the link to register or call and speak to one of our Visitor Experience Associates at 716.665.2473 ext. 233. Please note: this artist talk will be presented on Zoom. Please make sure that you have access to Zoom in order to join this program. A link will be provided via email upon registration.
Featured artwork: There Have Been 528 Atmospheric (Above-ground) Nuclear Tests to Date (from the project DARK ARCHIVE), 1 of 528 chemical (developer and fixer) drawings on outdated/fogged silver gelatin paper left in a Caltech darkroom, elin o'Hara slavick 2022.
See more of elin's work here.
About the artist: elin o'Hara slavick is an Artist-in-Residence at the University of California, Irvine. She was a Professor of Studio Art at the University of North Carolina, Chapel Hill from 1994 until 2021. Her work explores the connections between science and art, war, exposure, memorials, cartography, history, labor, feminism, the body, politics, and utopia/dystopia. Slavick has exhibited her work internationally, and it is held in many collections, including the Queens Museum, The National Library of France, The Library of Congress, The Nasher Museum of Art and the Art Institute of Chicago. She was represented by Cohen Gallery in LA. Slavick is the author of two monographs – Bomb After Bomb: A Violent Cartography (with a foreword by Howard Zinn) and After Hiroshima (with an essay by James Elkins); a chapbook of surrealist poetry, Cameramouth; and Holding History in Our Hand for the 75th commemoration of Hiroshima and Nagasaki. She has held artist residencies in Canada, France, the United States and Japan, most recently at Caltech in Pasadena, California. Her work has been featured in the New York Times, Los Angeles Times, Images Magazine, FOAM, San Francisco Chronicle, Asia-Pacific Journal, Photo-Eye, and Actuphoto: Actualite Photographique, among other publications. She is an artist, poet, curator, activist, mother, sister, daughter, friend and comrade.