So, what's your Spark Bird?
For Roger Tory Peterson, it was a northern flicker. The date was April 8, 1920. He was 11 years old. He and a friend had climbed up Swede Hill in his hometown of Jamestown, New York.
"As we entered a wood lot on the crest of the hill near the reservoir, I spotted a bundle of brown feathers clinging to the trunk of a tree. It was a flicker. I thought it was a dead. Gingerly, I touched it on the back. Instantly, this inert thing jerked its head around, looked at me with wild eyes, then exploded in a flash of golden wing and fled into the woods. Ever since, birds have seemed to me the most vivid expression of life."
In short, a Spark Bird is that "aha" experience of a bird that turns you into a birder for life.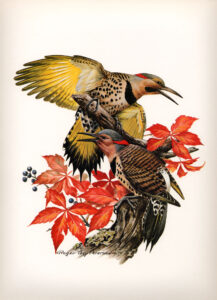 As the living embodiment of the Peterson Field Guide, our goal is to provide everyone the chance for their own "aha" moment – through nature, through art – that sparks a forever passion for the beauty and wonder of nature.
Which is why we're excited to invite you to share your Spark Bird experience – for the sake of science.
We recently had the good fortune to meet Jennifer Lodi-Smith, PhD. She's a Professor of Psychology at Canisius College in Buffalo, NY. She's launched The Spark Bird Project, a research effort "to help better understand who birders are and who potential birders may be – insights which can help shape how organizations engage with birders to the potential benefit of birders, the birding community, and the birds."
The idea of a Spark Bird has been around a long time, but there is very little scholarship on the subject. With your help, guided by Dr. Lodi-Smith's research, we're going to change that. As a Founding Partner of the Spark Bird Project, we're looking forward to using the results to better serve you – to help guide the development of future exhibitions and programs at RTPI.
For more information about The Spark Bird Project, and to participate online, click here.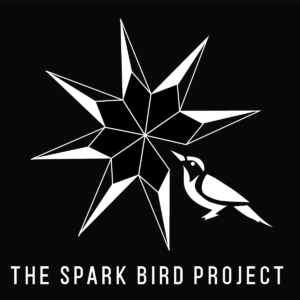 BTW, if you know a young person who may be interested in Roger's Spark Bird story (and lots of other stories, too) we've got the perfect book suggestion for you: For the Birds, the Life of Roger Tory Peterson, written by Peggy Thomas and illustrated by Laura Jacques.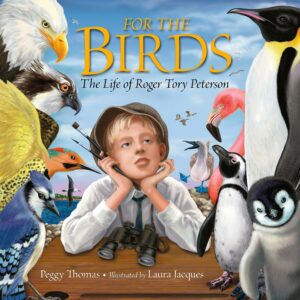 The book is available for sale in our museum and online.
For grownups, may we recommend Morning Flicker, RTPI's private label coffee, certified bird friendly by the Smithsonian Institute.