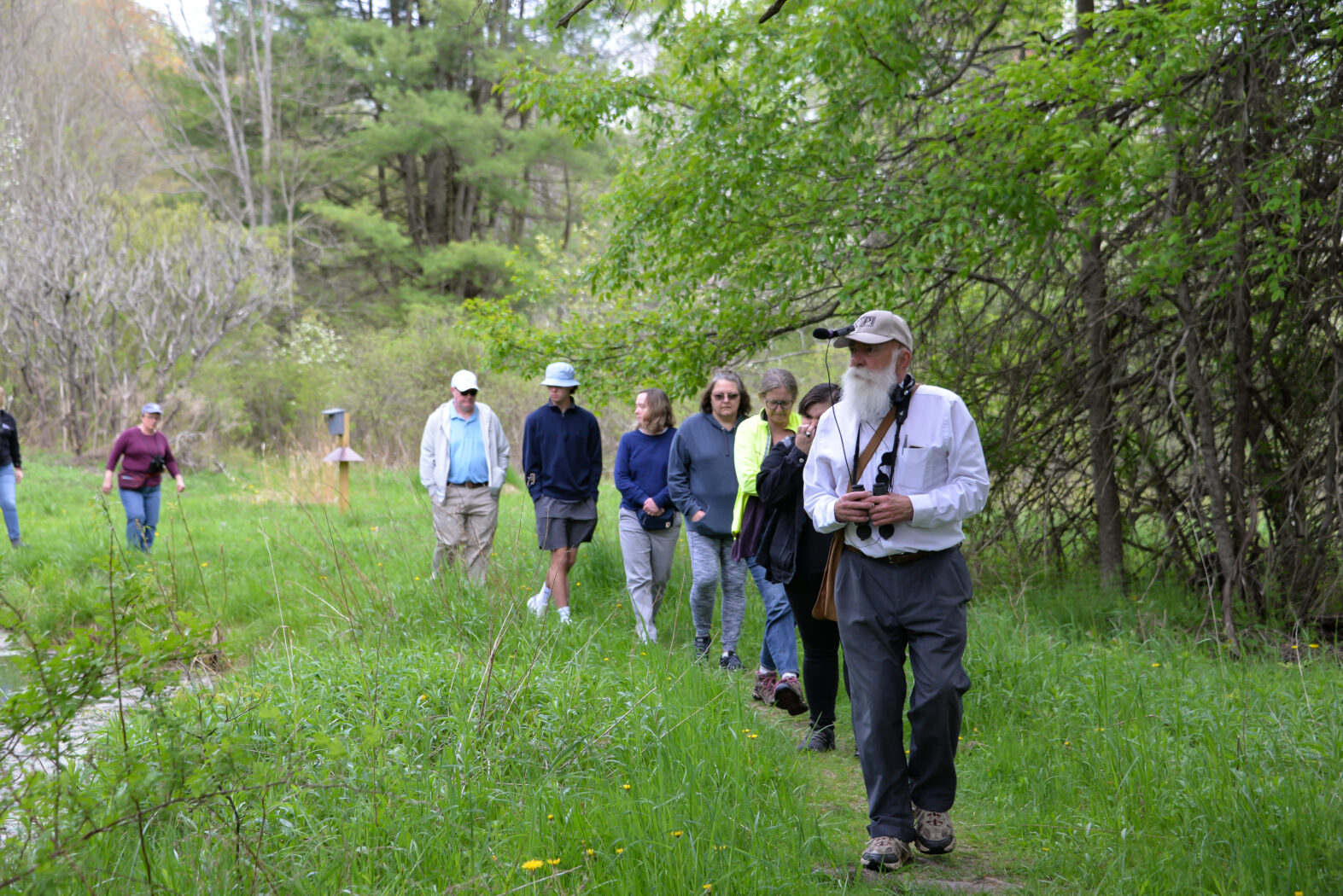 According to eBird, 125 different species of birds have been spotted at RTPI. Would you like to see some of them?
Please join us for weekly bird walks, every Wednesday from 9 to 10 am, beginning April 12 through June 14. Whether you're an experienced birder or a beginner, there's lots to discover in the Peterson Preserve at RTPI — including a new bluebird trail. So, in addition to migrating warblers, keep your eyes peeled for adult bluebirds feeding their young atop our new bluebird nest boxes (courtesy of the "Bluebird Lady," Elaine Grossley, and Boy Scouts from Troop 162.)
Field guides and binoculars are helpful but not required. Children are encouraged to join but must be accompanied by an adult.
Our tours are led by Craig D. Thompson, who served for 33 years as an Environmental Educator for the New York State Department of Environmental Conservation. His tenure included eighteen years as Director of the Five Rivers Environmental Education Center in Delmar. He led the planning and development of the Catskill Interpretive Center in Mt. Tremper, which opened in 2016. He is a past president of the Audubon Society, Capital Region, and past vice-chair of the Audubon Council of New York State.