Hi, everyone,
Well, the verdict is in: Punxsutawney Phil predicted six more weeks of winter and Dunkirk Dave, right here in Chautauqua County, made the same prediction.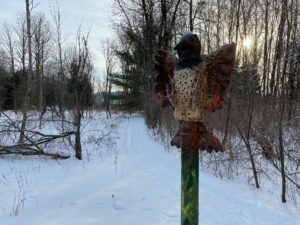 No worries. We're not letting a little more snow and cold weather slow us down. In fact, winter is a great time to visit RTPI. Thanks to a local volunteer, we've groomed the trails through our nature preserve. This provides easy access for everyone to enjoy a walk through the snowy woods and to enjoy the art along our trails in an entirely different light.
Winter is a good time, too, to help improve the ecological health of our woods. With support from the Natural Resources Conservation Service, we are removing two acres of invasive multiflora rose – a first step before replanting the creekside area with native shrubs and trees that are favored by our local birds.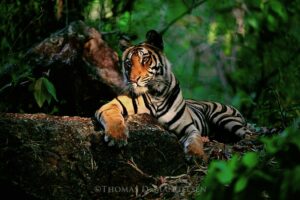 Inside the museum, Thomas Mangelsen: A Life in the Wild runs through April 10. Every Friday, our curatorial staff lead tours of the exhibition, featuring nearly 40 of Mangelsen's most iconic nature images from Yellowstone. The Arctic. Africa. India – including Light in the Forest, 1988 (right). A two-hour visit to RTPI lets you travel the world.
For all you lovers of Art After Five, you're in luck. The first one of the year is scheduled for Friday, February 25, 5:30 to 7:30 pm. In addition to good wine, good food and fellowship, Collections Curator Maria Ferguson will channel her passion for photography into an insightful tour of Thomas Mangelsen's large-format photographs.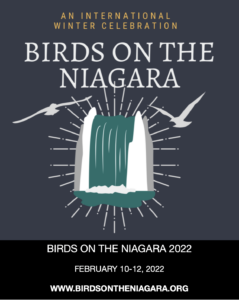 Even if you're hunkered down at home, we invite you to Zoom into Birds on the Niagara 2022, featuring RTPI CEO, Arthur Pearson, as the keynote speaker. Arthur will channel his passion for art and birds into a Lights Out Campaign for Western New York. Following the lead of many other cities and regions, turning out our city lights overnight during peak bird migration season can save thousands of birds and help to save millions nationwide. Zoom in to discover more.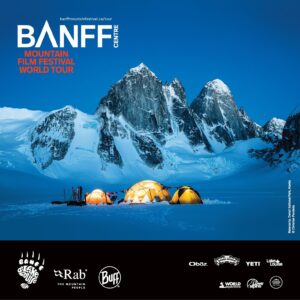 For all our movie buffs, mark your calendars for the Banff Centre Mountain Film Festival World Tour, which returns to RTPI this year: April 5 at the historic Reg Lenna Theatre in downtown Jamestown. Tickets go on sale soon at The Reg Lenna Center for the Arts website.
Speaking of films, here's an RTPI first – a film review. As many of you know, Jamestown, NY is the birthplace not only of Roger Tory Peterson, but also Lucille Ball. CEO Arthur Pearson gives a big, double thumbs up to Being the Ricardos, starring Nicole Kidman and Javier Bardem.
As you can see, it's been a busy start to the year. Everything we do is both for you and thanks to you. Your generous response to our new Strategic Plan has been overwhelming. From the bottom of our hearts, thank you. If you haven't yet made a donation in support of the plan, please consider doing so now. Every dollar supports the programs, events, exhibitions, and improvements that help us to be the living embodiment of the Peterson Field Guide.