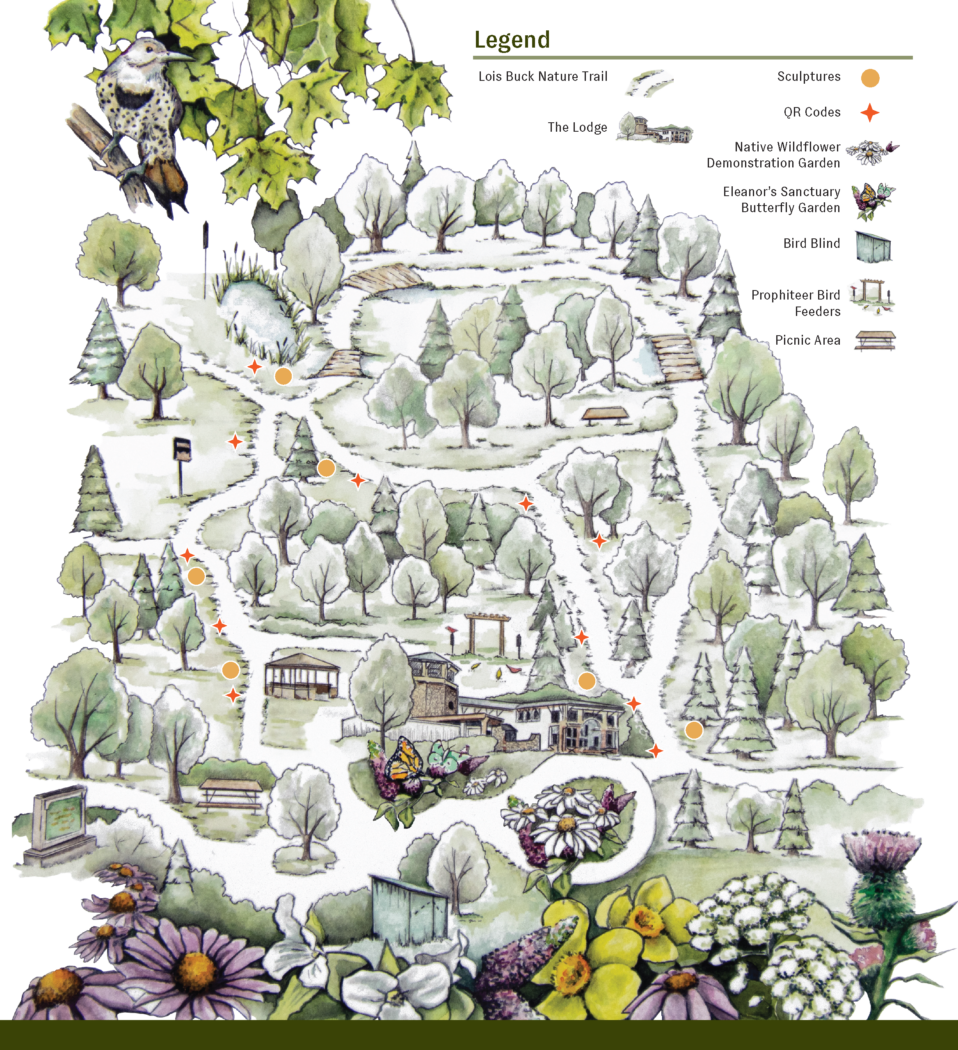 Welcome to the Virtual Field Guide for the Peterson Preserve. If you're reading this on your phone, you're already getting the hang of it. There a dozen QR codes located along the Lois Buck Nature Trail. Just open your camera app, aim it at each QR code, then tap the screen and presto — you'll be linked to lots of cool information and images on the RTPI website.
Of course, it's perfectly fine if you want to keep your phone in your pocket. Sometimes it's good to leave technology behind, to let your eyes and your ears alone guide you through nature. Sometimes it's good to take a hike, ending up with more questions than answers — to let your curiosity and imagination run wild.
Whatever you discover along the trail, come inside the museum afterward and draw it on the wall in Roger's Art Studio. Drawing is another great way of figuring things out. That's how Roger Tory Peterson got his start as a young boy, growing up right here in Jamestown. That's what he ended up doing for the rest of his life — traveling the world in search of birds and other wildlife and then drawing and painting them for his world-famous field guides.
Our thanks to Braley Lachner who created the initial QR code infrastructure along our trail as an Eagle Scout project in 2021.